By
Phil
- 29 August 2014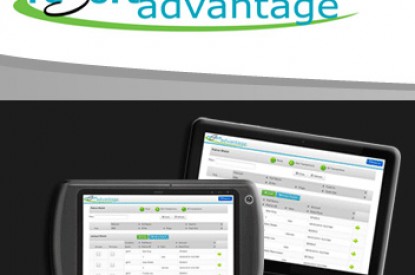 Resort Advantage (RA), a pioneer in FinCEN and IRS compliance solutions for the gaming industry, has announced that its Slots Jackpot Accelerator (SJA) solution received approval by Gaming Laboratories International (GLI) for use in Tribal jurisdictions in California.
SJA is the gaming industry's first cross-platform mobile application providing secure and efficient jackpot payout processing capabilities. This innovation brings the entire jackpot payout process to winning patrons on the floor to help get those patrons gaming again quickly.
SJA expedites the four key phases of the jackpot payout process: Jackpot Notification, Patron Engagement, Payment Processing and Post-Payment Processing
For casinos in gaming jurisdictions recognizing GLI, including substantially all tribal casinos in the state of California, GLI approval of RA's SJA solution will allow for new installations to be scheduled. In the coming months, RA expects to expand into additional casinos in GLI-served jurisdictions across the country.
"GLI approval for RA's SJA solution represents a major milestone in our mission to help our many casino Customers to enhance their patrons' gaming experience while minimizing their inconvenience during the traditional jackpot payout process," said Brian Ferrilla, Managing Director of Resort Advantage. "Our initial pilot placements have clearly demonstrated the value of RA's innovative SJA product. We can now begin to bring this unique solution to properties that are ready to make a statement to their patrons that they want to make their winning experience as pleasant and fast as possible. These properties will gain competitive advantage through the enhancement of their patrons' experience, while still meeting the additional regulatory burden of more closely monitoring patrons' transaction activities."
"RA's SJA solution provides an unmatched patron experience enhancement opportunity for properties. Implementation of SJA on a property's preferred mobile device platform results in the routine enforcement and complete auditability of the property's jackpot payout procedures and regulatory reporting requirements, without all of the traditional overhead," said Mr. Ferrilla.