By
Phil
- 7 May 2014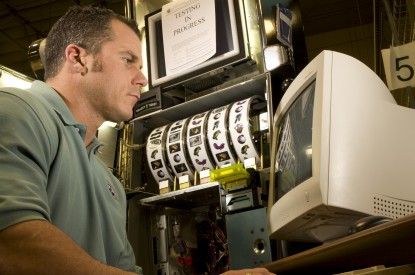 Kobetron has entered into a strategic global support relationship with Gaming Laboratories International, to deliver enhanced customer support capabilities to the gaming industry's regulators, operators and suppliers.
The Ohio testing corporation was bought by the co-founders of Gaming Laboratories International; James Maida and Paul Magno, in March this year.
As part of the strategic global support relationship, Kobetron has established GLI as its worldwide sales and customer technical support provider for Kobetron products. GLI's global sales and customer technical support infrastructure will enable Kobetron to more effectively meet the needs of the gaming industry for Kobetron products. In addition, Kobetron will benefit from GLI's greater scale and global relationships to improve customer support service levels and operating efficiencies.
Kobetron President Greg Kobe said: "This strategic global relationship with GLI is an important opportunity for Kobetron and for the gaming industry. With GLI's support, Kobetron will be better positioned to provide long-term value to regulators, operators and suppliers. GLI's global capabilities will enable Kobetron to more effectively meet the needs of the gaming industry."