By
Phil
- 3 August 2016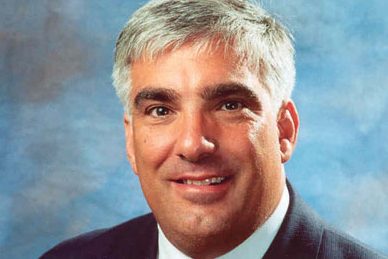 Gaming Laboratories International (GLI) in conjunction with the Indiana Gaming Commission (IGC), recently concluded a successful Midwest Regional Regulator's Seminar.
The event, hosted by GLI's world-renowned training program, GLI University, attracted more than 80 attendees from 13 different jurisdictions.
The Midwest Regional Regulator's Seminar – a free, one-day training held in Indianapolis, Indiana – was comprised of highly informative and interactive forums designed to provide Midwest regulators with up-to-date information and a chance to speak with top industry professionals about challenges and upcoming trends. It also provided attendees with the opportunity to cultivate critical relationships with counterparts from nearby states.
GLI's President and CEO James Maida said: "This was a great opportunity to provide world-class knowledge to our Midwest regulator clients whom we have had the honor of serving since the inception of gaming in their states. It also gave them the ability to share quality time with each other, exchange ideas about how to improve the regulation of the industry, and promote further cooperation among regulatory agencies."
The seminar's session lineup included thought-provoking topics such as:
• Future Look: How New Technology is Transforming the Gaming Industry – How to Regulate the Next Generation Games
• Modernizing Surveillance, Detecting Cheaters and Minimizing Fraud
• Embracing Millennials with Future Game Mechanics
• Emerging Sport-Related Games: How Will Fantasy Sports and eSports Impact Traditional Gaming Markets?
• iGaming and Mobile Gaming Technology: Lessons from Regulated Markets
GLI's Vice President of Government Relations and General Counsel Kevin P. Mullally said: "We are ecstatic about the tremendous turnout for this event. We are incredibly grateful to work with the Indiana Gaming Commission staff to co-host this Midwest Regional Gaming Regulator's Seminar. We appreciate the participation of our speakers who are some of the world's leading experts in their subjects. The outstanding turnout means there is high demand for this type of content in the region."
Indiana Gaming Commission's Executive Director Sara Gonso Tait added: "I could not have been more pleased with GLI's Midwest Regional Gaming Regulator's Seminar. We were happy to co-host this tremendous event. It was a wonderful opportunity to network and learn with fellow regulators. I commend GLI for attracting such prestigious panelists and developing an agenda with relevant topic areas for gaming regulators."
GLI's constant communication with its clients opens the door for feedback on types of training needed in the field as well as discussions about policy issues. While many of the conversations result in topics for the company's annual Regulators Roundtables, some issues need more of a regional focus, which is why regional regulator's seminars were developed and held in different areas around the world.