By
William
- 11 May 2022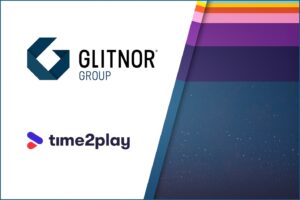 Glitnor Group has made a seven digits investment and holds the majority of the North American focused affiliate, Time2play.com.
The announcement follows the iGaming group's recent acquisition of affiliate platform, KaFe Rocks, its first foray into the lead generation space.
David Flynn, CEO at Glitnor Group, said: "Glitnor Group has always been very open about its ambitions to become the most entrepreneurial and fastest growing business group in the iGaming industry – and our investment in Time2play.com is further proof of how serious we are about making in-roads in the hugely significant North American market.
"Time2play is run by a highly experienced team of industry experts and will provide informative, unbiased content that will help drive growth for the wider group. We're excited to work with such a key player in the industry and are looking forward to a long and successful partnership with them."
One of the most reputable affiliate sites in the US casino and sports betting markets, Time2play.com provides reviews of North American-focused online gambling platforms with a view to helping US customers find the website for their betting needs.
Time2play doesn't allow operators to influence its rankings and secure favourable positions by paying more for their listings, meaning customers will only ever read measured reviews that guide them to the best legal and licensed sites in the continent.
With reviews being curated by a team of informed Time2play users and experts, the site provides a transparent, data-driven overview of online gambling operators across the US that allows readers to hand-pick the services that offer them the best long-term value without additional outside influence.
Alexander Korsager, Co-founder of Time2play, added: "Teaming up with an organisation the size of Glitnor Group is testament to the great work Time2play has been doing in the North American iGaming market and I firmly believe that together we can provide an even more valuable resource for all bettors in the US.
"It's clear that Time2play and Glitnor hold a shared vision for growth that focuses on empowering customers to make more informed choices about their online gambling, and I believe by working closely together we'll be able to achieve our goals for expansion as the market continues to open up."