By
Phil
- 2 June 2021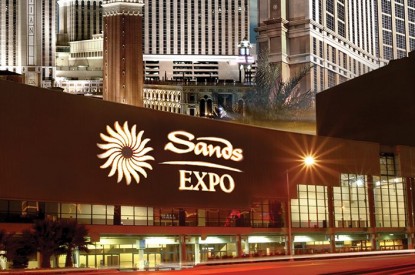 The American Gaming Association, with partner Reed Exhibitions, formally announced plans to move forward with Global Gaming Expo 2021 as an in-person event with additional virtual components October 4 to 7 2021 at the Sands Expo in Las Vegas.
Following a one-year in-person hiatus due to the coronavirus pandemic, G2E will coordinate with the Sands Expo & Convention Center, federal, state and local authorities, and partners to safely reconvene the global gaming industry for the first time since 2019.
"For over 20 years, G2E has been the leader in uniting the global gaming community and we are beyond thrilled to come together this October for the industry's hallmark event," said Korbi Carrison, G2E event director.
The announcement comes as Clark County, home to Las Vegas, has lifted all capacity restrictions, and the gaming industry is enjoying significant momentum. Q1 2021 commercial gaming revenue tied for the highest-grossing quarter ever at $11B, underscoring consumer enthusiasm for the sector which was hard hit by the pandemic.
"We can't wait to bring the industry back together in Las Vegas for G2E 2021," said Meredith Pallante, AGA vice president of global events. "The industry has shown tremendous resilience throughout the pandemic and being able to gather together again will be another great milestone in our strong recovery."
In May, G2E show management fielded a research study to key G2E stakeholders to better understand the impact of COVID-19 on their business, their evolving mindset and objectives, and their plans for attending G2E 2021. The survey found a strong desire for an in-person G2E to purchase new products.