By
Lewis
- 16 February 2021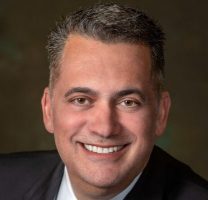 Global Payments Gaming Solutions has announced an expanded agreement with IGT Global Solutions Corporation, a subsidiary of IGT, to provide a range of funding solutions for cashless gaming across IGT's full portfolio of products through its IGTPay payment gateway.
The solutions via IGTPay enable patrons to transfer funds between their registered bank accounts and IGT's Resort Wallet Cashless Wagering Accounts for land-based gaming, as well as facilitating wagering for the company's full portfolio of PlayDigital products, including its PlayCasino, PlayPoker, PlayLottery, and PlaySports products.
The agreement enables IGT to offer its customers and their players access to Global Payments' VIP Preferred network, giving patrons a more seamless cashless gaming experience.
"Global Payments Gaming Solutions drives industry-leading gaming experiences," said Christopher Justice, President, Global Payments Gaming Solutions.
"This expanded agreement with IGT reaffirms our ability to provide a wide range of solutions for cashless gaming. Our experts are experienced leaders in developing solutions to address industry challenges, and we work to meet – and exceed – our clients' needs.
"For IGT, giving its customers and their players access to our VIP Preferred network provides players with a seamless and frictionless way to access cash for gaming."