By
Phil
- 2 March 2023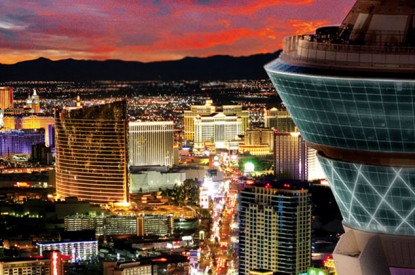 Having just generated record revenue of $US1.1bn last year along with its second-best fourth-quarter revenue, Golden Entertainment has said it will invest $30m to upgrade rooms at The Strat in Las Vegas.
Golden generated fourth-quarter revenue of $279.7m with CEO and Chairman Blake Sartini stating the performance is well above 2019 levels.
Mr. Sartini said: "Our business trends to start this year are encouraging and we anticipate capitalizing on the strength of Las Vegas in 2023 and beyond."
GGR at The Strat increased three per cent during its fourth quarter with occupancy stable at 77 per cent. Golden wants to attract a more diverse player base to the Strat to generate higher spending from players.
Golden Entertainment President and CFO Charles Protell said: "We still see a lot of potential for improvement at The Strat. For the full year of 2022, we're still missing 144,000 midweek room nights relative to 2019 when the property maintained occupancy close to 90 per cent. This implies more than $30m in additional revenue and almost $20m in (adjusted earnings) based on current midweek room rates, guest spend, and margin flow through."
The Strat is renovating 537 rooms, hallway corridors, and pool areas at a cost of $30m in 2023.
Mr. Protell added: "We like where we are and where we're heading, which is why we should be renovating more rooms. We're getting a $15 to $20 premium on those renovated rooms. We saw that in the first batch and in order to prepare for F1, Super Bowl, more conventions, and March Madness, we need a competitive product. Our improved local performance is a testament to the continued resilience of the economy and stable promotional environment in Las Vegas."