By
Phil
- 12 February 2019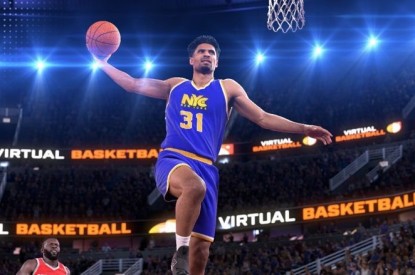 Fuelled by growth in its server based gaming networks in Greece and Italy, Inspired Gaming reported revenue of $30.7m for the three months to December 31, 2018.
The results which were softened by lower sales in the UK and software license sales in Greece, saw Inspired narrow its net operating loss to $2.4m from $4.4m
Adjusted EBITDA for the three months came in at $10.5m, marking a year-on-year increase of 11.3 per cent.
Lorne Weil, Executive Chairman of Inspired Entertainment, said: "As we complete our transition to a traditional calendar year reporting cycle, we're expecting good performance in the first quarter of 2019 driven by continued growth in Greece and Italy, as well as Interactive and additional hardware sales opportunities in conjunction with a reduced overhead expense base. I'm encouraged by what I see across the business. Accordingly, and based on trends in the quarter to date, we are establishing First Quarter 2019 Adjusted EBITDA guidance that could represent approximately 20 per cent growth year over year in functional currency."
Mr. Weil continued: "As we move from the first quarter into the second quarter, we expect to begin to see the impact of the implementation of new regulations as a result of the Triennial. We have been investing in the resources necessary to satisfy the new requirements and meet player needs in the UK and we are extremely optimistic about our strategy to mitigate a portion of any potential impact."
Mr. Weil concluded: "We had a tremendous showing at last week's ICE tradeshow where we introduced our Virtual Basketball and gave a sneak peek of our new Valor gaming cabinet, which we expect to drive additional hardware sales opportunities in new jurisdictions. We continue to believe our content and solutions provide an ideal platform for growth and, based on our proven success throughout Europe, we see a unique opportunity to build our VLT, Virtual Sports and Interactive businesses in North America."
Inspired's overall average installed terminal base increased to 33,811 due to the continued terminal rollout in Greece and growth from new contract awards in the UK Licensed Betting Office estate. The roll out into Greece continued during the period, with a further 1,300 terminals being deployed on site and live as of December 31, 2018 and a further 300 since the quarter ended, taking the total to 7,100. The performance of our Greek terminals continues to be strong compared to other suppliers.
Customer Gross Win per unit per day in Italy increased by 16.9 per cent (in Euros) across all customers compared to the same period last year, principally driven by new content releases. This was partly offset by a tax that reduced Net Win per unit per day growth to 14.6 per cent.
In the UK, 125 Self Service Betting Terminals (SSBTs) were sold and deployed. In addition to the hardware sale margin, these terminals are expected to generate ongoing recurring service fees. A further 150 "Flex" B3 terminals were sold to a major customer in the UK. These terminals are expected to commence installation in the first quarter of calendar 2019 and to result in ongoing recurring rental fee and content revenue share to Inspired.
Over 100 Sabre Hydra terminals were sold to a major casino customer in the UK and are to be installed during the early half of 2019.
In terms of Virtual sports, Inspired's total number of operators increased to 100 live worldwide (as of December 31, 2018), up 16.3 per cent from the same time last year, including the recent launch of the Danish Lottery, Danske Spil.
It launched its second virtual sports channel with OPAP with its latest football product, Matchday, launched across full estate of over 3,400 venues.
Inspired also signed an exclusive worldwide contract with BetStars with both scheduled and on-demand Virtual Sports to be provided online to BetStars, the international online sports betting brand of The Stars Group Inc., one of the world's largest online gaming operators.
Inspired also renewed a multi-year contract with bet365 to provide Virtual Sports online to bet365, the world's largest online sports betting company. Its newest and most realistic Virtual Sport was introduced to the line-up at ICE London.
Eight new customers were launched within Interactive in the quarter, including BGO, Buzz Bingo and Sun Bingo,meaning 31 total customers were live, an increase of 17 over the same period last year. In the US, the Michigan Lottery launched the first Instant Win Virtual Sports. Inspired partnered with IWG, a supplier of online instant win games, to deliver Endzone Payout™ for the Michigan Lottery – a new– instant win version of Virtual Football.
"During this reporting period we started the process of consolidating our six facilities throughout the UK into two primary locations, which has resulted in lower headcount and increased efficiencies," said Stewart Baker, Executive Vice President and Chief Financial Officer of Inspired. "These redundancies and a number of other unique line items contributed to a larger reduction in cash flow during the quarter than we otherwise would have exhibited. However, these measures have long-term margin benefits and will help to prepare the organization for the new regulations in the UK."
Inspired said it currently expects to have Adjusted EBITDA of $13.25mto $14.25m for the first quarter ending March 31, 2019, assuming exchange rates remain stable. Management said: "While we are not providing annual guidance, we continue to estimate the projected impact of the reduction in the maximum FOBT betting stake mandated by the Triennial Review [in the UK] on our Adjusted EBITDA to be approximately $10m to $11m annually on a steady state basis."