By
Phil
- 8 April 2015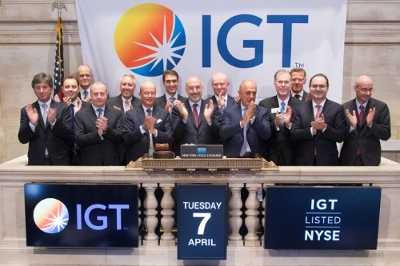 GTECH and International Game Technology have now completed the combination of their businesses, creating a global leader in delivering innovative end-to-end solutions across the full spectrum of regulated gaming.
The combined company's name is International Game Technology PLC (IGT). It began trading on the New York Stock Exchange under the ticker symbol IGT.
IGT is uniquely positioned to serve global commercial and government clients with innovative content, cutting-edge technology, and a suite of products that delivers exciting gaming experiences through every channel, including lotteries, gaming machines, social, mobile, and interactive.
IGT now lays claim to be positioned as number one both in lottery and gaming machines.
IGT's customer base presents a powerful growth opportunity for the two highly complementary legacy businesses. IGT is the preferred gaming and lottery partner in more than 100 countries around the world with combined revenues of approximately $6 billion.
"Regulated gaming clients across both the government and private sectors are seeking reliable, secure and innovative ways to increase revenue and drive profitability, and IGT is the trusted go-to partner in this space," said Marco Sala, CEO of IGT. "We will provide top-performing content across multiple platforms enabling players to experience their favourite games across all regulated segments and channels, all with our unwavering Customer First approach. With a truly global reach, we will share expertise and experience both geographically and across market segments. The combination of GTECH and IGT is a winning combination."
"We are pleased to welcome IGT to the NYSE," said Thomas Farley, NYSE Group President. "IGT is a premier global gaming operator shaping the future of entertainment and gaming, and an excellent addition to the NYSE's community of the world's leading companies."
Mr. Sala has been with GTECH for more than 10 years, most recently serving as CEO, and has two decades of experience in executive management positions.