By
Phil
- 5 November 2014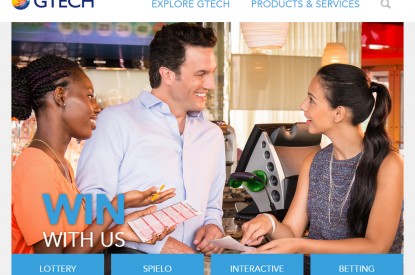 GTECH has announced the launch of its new integrated website, www.gtech.com.
The site provides customers, investors, and the industry with a single source of information about GTECH's complete end-to-end solutions across all channels.
The new site applies the latest and best practices of web design for ease of navigation, visual appeal, and device flexibility, including mobile and tablet use.
"We have created this new, comprehensive yet easy-to-navigate portal, www.gtech.com, to ensure that customers and the industry can conveniently access our complete offering in one place," said Robert Vincent, GTECH Senior Vice President of Human Resources and Public Affairs.
A simplified navigation menu enables visitors to quickly access information, eliminating multiple clicks. "Explore GTECH" offers details about the corporate, governance, investor relations and media-facing information. The "Products and Services" menu allows visitors to view the company's comprehensive portfolio of solutions and services across the lottery, SPIELO gaming, interactive, and betting segments.
The new site strategically integrates legacy GTECH websites into one single source of information. Visitors to the legacy sites will now automatically be redirected to the new site, which is available in English and Italian.