By
Phil
- 23 February 2015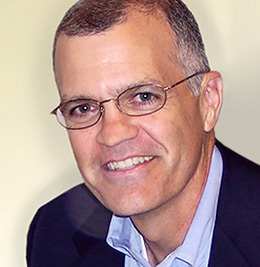 Following the announcement that Jaymin Patel will resign as President and CEO of GTECH Americas, the company has announced two high-profile appointments.
Michael Chambrello will become Chief Executive Officer of North America Lottery, effective March 23 whilst James Hurley will become Senior Vice President of Investor Relations.
Reporting to GTECH S.p.A. Chief Executive Officer Marco Sala, Chambrello will oversee the development and delivery of all lottery technology solutions globally for the Company as well as the strategic development and management of the lottery business in the U.S. and Canada. In addition to those responsibilities, he will also be responsible for the global instant ticket printing business.
Mr. Sala said: "Mike is an accomplished gaming industry leader with a deep understanding of the lottery industry. A true lottery pioneer, Mike joined GTECH at a time when the USlottery industry was rapidly expanding and was a key contributor to our growth. Our relationship has grown over time as he had roles of being a partner, vendor and respected competitor. His unique experience and insight, as well as his understanding of our organization, will help us to seamlessly transition to new leadership and partner with our customers to navigate the many opportunities and challenges that lie ahead."
A seasoned lottery industry expert, Chambrello most recently served as CEO of Scientific
Games Corporation, where he had overall responsibility for managing Scientific Games' day-to-day worldwide activities. Previous to that, he was Scientific Games' President and Chief
Operating Officer. He left Scientific Games in 2013.
For a 17-year span, he held various roles of increasing responsibility with GTECH until he left the Company in 1998. He was President of GTECH Corporation and Executive Vice President of GTECH Holdings Corporation. He has also served as President and CEO of Environmental Systems Products Holdings (ESP), and as CEO of Transmedia Asia Pacific, Inc. and Transmedia Europe Inc.
GTECH has also appointed James Hurley to lead investor relations activities, specifically overseeing analyst and investor engagement strategies.
As Senior Vice President of Investor Relations, Mr. Hurley will be responsible for promoting GTECH's business objectives while enhancing its image and reputation within the investment community. Hurley's role will be to communicate the Company's business and financial strategy as well as its product and service offerings to external stakeholders. He will report to GTECH Executive Vice President and Chief Financial Officer Alberto Fornaro.
"GTECH's financial communications strategy must take into account the highly regulated environment in which it operates and the diversity of business segments it covers, a scale that will be further enlarged with the upcoming acquisition of IGT. At Ralph Lauren, James established himself as a world-class communicator with a proven ability to navigate complex international business environments," said Alberto Fornaro, GTECH Chief Financial Officer. "I am confident that James will lead us in adopting industry best practices for a NYSE-listed company and successfully design and implement GTECH's strategic and tactical investor relations plans."
From 2007, Mr. Hurley was Vice President of Investor Relations at Ralph Lauren, the publicly traded apparel and retail company with a market capitalization of $12bn.
Mr. Patel will leave the company on March 27 to pursue a new opportunity.
GTECH Chief Executive Officer Marco Sala said: "Jaymin Patel has shaped, defined, and embodied the core values of our Company. His tireless work ethic and boundless intellectual curiosity, underscored by his integrity and humility, made him a natural leader for our Company and industry. Among his legacy of achievements at GTECH, perhaps the foremost is his demand for a 'Customer First' approach to everything we do."
Mr. Sala continued, "I have always relied on Jaymin's insights and guidance. It is clear to me that one of the primary reasons GTECH is the leader in the global gaming industry today is because of his contributions. I fully expect him to have continued success in his new career, and on behalf of all our employees, wish him the very best."
Commenting on Jaymin Patel's tenure as a member of the GTECH Board of Directors, appointed from the list submitted by majority shareholder De Agostini, GTECH Chairman Lorenzo Pellicioli said: "When Lottomatica acquired GTECH in 2006, it was obvious to us that Jaymin Patel would be a key element of our future success. As a member of the Board of Directors of the combined companies that ultimately became GTECH S.p.A., Jaymin's knowledge of finance and operations, as well as his common-sense approach, helped to drive shareholder value. His service was, and will always be, deeply appreciated."
Jaymin Patel commented: "GTECH is a great company because of its people – their passion and commitment to putting the customer first. It has been a great privilege to serve as a member of GTECH's leadership team, working toward a shared vision of helping lotteries and gaming customers around the world raise funds for good causes. I am grateful to Marco Sala, our shareholders, customers, and business partners for the extraordinary opportunities afforded to me, and for the meaningful relationships we have built together. There are more tangible and significant opportunities ahead of GTECH today than ever before. Whilst I have chosen to pursue a new path, I will remain a proud GTECH shareholder and I am confident that even greater accomplishments are yet to come for the Company, and I am excited for its future."