By
Phil
- 28 August 2014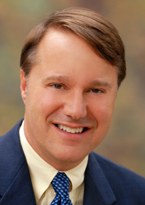 GTECH and Arizona Gaming Designs have signed an agreement to bring Arizona Gaming Designs' patent-pending Plus or Minus lottery game to GTECH customers.
Plus or Minus, also known as 1-Off, gives players another way to play 3-digit and 4-digit daily numbers games, offering a chance to win even if the numbers chosen don't exactly match the numbers drawn by the lottery.
With Plus or Minus, players win if one of their numbers is one higher or one lower than the winning numbers drawn by the lottery. This partnership extends exclusive, favorable pricing terms to GTECH customers, some of the country's leading providers of numbers games. Arizona Gaming Designs is a provider of unique game designs for lotteries, gaming machines, casinos, race tracks, and sports teams.
GTECH Senior Vice President of Lottery Product Marketing Stefano Monterosso, said: "Our research continues to show that lottery players value game enhancements that improve their chances of winning, and GTECH remains focused on game innovations that will drive lottery profits. Our customers are always looking for innovative ways to improve their players' favourite games. We believe that Plus or Minus is an excellent opportunity for lotteries to do just that on numbers games, and we are happy to be able to offer preferred pricing to our customers."
Arizona Gaming Designs President Ron Borruso added: "We are delighted with the opportunity to partner with GTECH in providing preferred pricing to their customers. Our objective is to develop new games for the lottery industry, providing players with the opportunity to win more frequently and enhance lottery revenues."
The game, previously launched by the Florida Lottery in 2010, and most recently by the Missouri Lottery, has seen a positive response from players due to improved likelihood of winning, which has led to an increase in sales in the draw games category. In Missouri, sales of Pick 3 and Pick 4 have increased more than 8.5 per cent since Plus or Minus debuted in July 2013. Both GTECH and Arizona Gaming Designs have sponsored independent consumer research to validate the strong level of interest in the game.
With its August 3, 2014 launch, the Michigan Lottery became the first to launch Plus or Minus through the new partnership. Michigan Lottery Chief Deputy Commissioner Tom Weber oversaw the Lottery's research and planning effort for Plus or Minus. "We are very excited to bring our players a great new way to play popular Michigan Lottery games. The new ways to win with Daily 3 and Daily 4 numbers will generate a renewed interest in these staple games and extend their tradition of producing winners every day," he said.