By
Phil
- 9 June 2020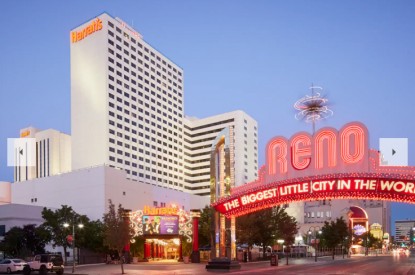 While many of the casinos across the US have started to open, Harrah's Reno, which has operated for more than 82 years, will see its doors remain closed.
According to Caesars Entertainment, Harrah's Reno will remain closed as the state of Nevada reopens casino properties.
"Caesars Entertainment Corporation does not plan to reopen Harrah's Reno after the State of Nevada permits casinos to resume operations. Caesars previously announced on January 15, 2020 an agreement to sell the property to an affiliate of CAI Investments, under which Caesars plans to cease operations at the property and deliver the property to the buyer in the second half of 2020."
CAI Investments bought the property for $50m and plans to turn it into a non-gambling resort.