By
Lewis
- 15 August 2022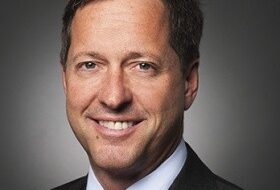 The American Gaming Association (AGA) has presented the latest edition of its Commercial Gaming Revenue Tracker, which shows that Q2 2022 set a new record as the highest-grossing gaming revenue quarter in industry history.
With US$29.2bn generated through the first half of the year, US 2022 commercial gaming revenue is pacing 18 percent ahead of 2021, the industry's current record year.
"While we should celebrate another milestone for our industry, I know we are all eager to see how current economic conditions will impact us in the second half of the year," commented Bill Miller, AGA President and CEO. "Our 16-month growth streak since March 2021 shows that we are well-positioned for the long term and for any headwinds in the short term."
Revenue data reported by state regulators and compiled by the AGA shows that nationwide gaming industry win from traditional casino games, sports betting and iGaming surpassed $14.85bn in Q2, a 9.1 per cent jump year-over-year and 3.5 per cent higher than the previous quarterly record (Q4 2021).
The industry continued to benefit from consumer demand for travel and entertainment as well as the slow return of business travel and conventions. Travel spending nationwide rose for three consecutive months in Q2 and set a new pandemic high of $105bn in June, according to the US Travel Association.
The second quarter begins a stretch of increasingly challenging year-over-year comparisons. Unsurprisingly, the growth rate softened throughout the spring, with year-over-year revenue growth slowing from 13.1 per cent in April, to 10.7 per cent in May and 3.4 per cent in June. That these months still constituted three of the 10 top grossing months in US gaming history attests to the industry's strength over the past year.
Second quarter revenue from traditional slot machines and table games generated $12.17bn or 81.9 per cent of total commercial gaming revenue. Sports betting grossed $1.46bn (9.8 per cent of total) and iGaming $1.21bn (8.2 per cent).
At the halfway point, 2022 remains on track to surpass 2021 as the highest-grossing year in gaming industry history. The $29.20bn in revenue generated during the first six months puts 2022 18 per cent ahead of last year. Of total revenue in H1, traditional casino games accounted for $23.67bn while sports betting added $3.08bn and iGaming grossed $2.42bn.