By
Phil
- 11 July 2022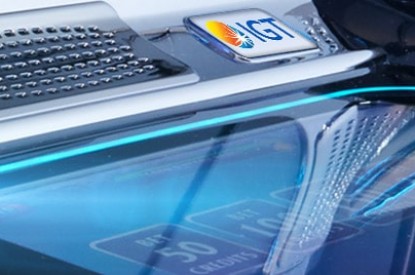 International Game Technology has announced the release of its 2021 Sustainability Report, which outlines the company's demonstrated environmental, social and governance (ESG) performance. IGT's 15th annual Sustainability Report validates the Company's commitment to operating as an industry-leading sustainable business and illustrates its latest achievements in generating value for its stakeholders.
"IGT understood the vast importance of sustainability 15 years ago when we issued the company's first Sustainability Report, and our 2021 Sustainability Report underscores the progress we have made since then," said Vince Sadusky, IGT CEO. "We are developing our sustainability plans to further integrate sustainability across the entire value chain and improve the ESG impact throughout our daily operations. Highlighted in our 2021 Sustainability Report, this plan outlines strategic goals that will drive our ESG performance, now and in the future."
The latest IGT Sustainability Report demonstrates the company's drive to create value for its stakeholders, increase its corporate citizenship and enhance reporting on its activities through four key sustainability priorities: Valuing and Protecting Our People, Advancing Responsibility, Supporting Our Communities, and Fostering Sustainable Operations.
Highlights of the report include:
Valuing and Protecting Our People: IGT values, respects and appreciates the contributions of all employees. The diversity of its workforce and their appreciation for a multicultural work environment contributes to IGT's understanding of global business needs and builds on IGT's meaningful relationships with customers and communities.

IGT issued its first Human Rights Policy Statement which outlines the Company's belief that promoting sustainable principles begins with respecting the basic rights to which all human beings are entitled. As a global organization, IGT is responsible for promoting human rights and contributing to meaningful change around the world.
Diversity and inclusion objectives were recently introduced for IGT's senior leadership team, and in 2021, business unit leaders created action plans related to goals relative to diverse representation on their teams.

Advancing Responsibility: IGT's commitment to advancing responsibility includes maintaining the integrity of games by ensuring its products and services are fully compliant with existing laws and the protection of all stakeholders' rights. The Company's approach to responsible gaming follows goals and commitments that aim to raise the standards of responsible gaming throughout the industry.

In 2021, IGT released its Global Responsible Gaming Policy to transparently inform all relevant stakeholders about IGT's worldwide programs and solutions. It was also created to meet or exceed requirements and regulations of responsible gaming in all jurisdictions where IGT operates.
IGT also reaffirmed its responsible gaming leadership with recertification from the World Lottery Association's Associate Member Corporate Social Responsibility Standards and Certification Framework.

Supporting Our Communities: IGT supports communities where it operates and where its employees live through corporate programs that align with the United Nations' sustainable development goals (SDGs). Community involvement and employee engagement initiatives embrace a breadth of causes through corporate giving, corporate sponsorships and employee-driven programs.

In 2021, IGT's charitable giving focused primarily on basic needs as the ongoing effects of the COVID-19 pandemic have had lasting impacts in the communities it serves.

Fostering Sustainable Operations: IGT's sustainability practices involve continual improvement of its environmental management systems and reduction of its impact on the environment.

In 2021, IGT joined the Science Based Targets initiative, which drives climate action among businesses worldwide. With this commitment, IGT officially pledged to set targets to reduce greenhouse gas emissions, contributing to low-carbon emissions and furthering IGT's ESG impact.