By
Phil
- 8 January 2013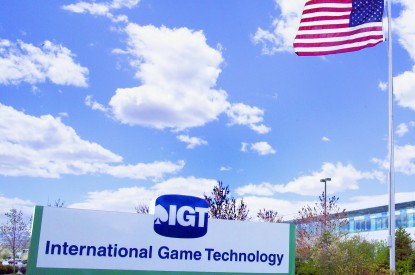 International Game Technology (IGT) could be heading for some boardroom conflict having urged investors to vote against a group of shareholders who have nominated four people to serve on its board of directors at its next annual general meeting.
Ader Investment Management LP, which holds just three per cent of IGT's total shares, wants former IGT Chairman and Chief Executive Officer Charles Mathewson placed on the board along with Jason Ader, Raymond Brooks and Daniel Silvers.
IGT claimed however that the proxy fight was 'the result of a long-running dispute between IGT and Mr Mathewson.'
IGT said in a statement: "IGT welcomes communications with its shareholders and values input toward the goal of enhancing shareholder value.  Accordingly, IGT and its representatives have been in regular communication with Mr Ader over the last several months through numerous telephone calls, e-mail exchanges and face-to-face meetings including Mr Ader's November 2012 presentation to the full IGT board. IGT has provided multiple opportunities for the Ader Group to offer plans or strategies to enhance shareholder value, but to date, it has not suggested any constructive alternatives to the company's strategy."
"The Board believes that the Ader Group's proxy fight is the result of a long-running dispute between IGT and Mr. Mathewson, the former Chairman and CEO of IGT.  Following Mr. Mathewson's retirement in 2003, he has repeatedly attempted to exert influence over the company's operations and extract personal financial benefits at the expense of all other shareholders.  In 2010, the IGT Board severed all financial ties with Mr. Mathewson.
The IGT Board and the Nominating and Corporate Governance Committee have carefully evaluated the qualifications of the Ader Group's nominees.  The IGT Board strongly believes that the Ader Group nominees, if elected, may seek to advance an agenda that is not in the best interests of all IGT shareholders."
IGT wants investors to vote for its eight nominated candidates that comprise Paget Alves, Janice Chaffin, Greg Creed, Patti Hart, Robert Miller, David Roberson, Vincent Sadusky and Philip Satre.
It added: "IGT's board is comprised of highly experienced professionals with expertise across a wide range of disciplines and industries critical to IGT's business including gaming, hospitality, technology and finance. In addition, IGT directors have extensive operations and management experience at the highest levels of both public and private companies. IGT's Nominating and Corporate Governance Committee regularly reviews the representation of relevant skills and experience on the board and considers new qualified candidates to ensure the company is poised for future growth. As a result, the company has substantially reconstituted its eight-member board adding six new independent directors over the last five years."
In fiscal 2012, IGT expanded its global leadership by successfully pursuing international growth opportunities and acquiring the world's largest social casino.  Over the same period, the company increased revenues, gross margins, ship share and prices in its core North American business. Importantly, IGT has delivered three straight years of double-digit growth in adjusted earnings per share from continuing operations, and returned $860m in capital to IGT shareholders.