By
Phil
- 28 July 2014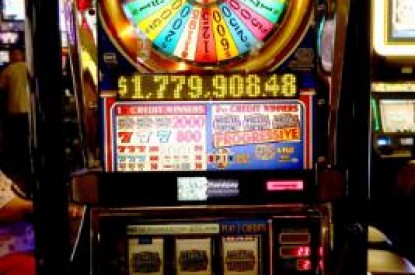 Table Mountain Casino's legendary IGT Wheel of Fortune Progressive Slot Machine paid off Thursday, July 24, making a local Table Mountain Casino Club Player the latest millionaire.
The Table Mountain player from neighbouring Clovis, had been making the short drive to Table Mountain Casino for two years with his brother, and for two years, the brothers have talked about how their lives would change if they ever won a big jackpot. That change happened when those three Wheel of Fortune symbols lined up—one, two and then three, across the center line of the slot machine Wheel of Fortune could be heard as the bells, sirens and whistles rang out across the Casino floor.
Table Mountain Casino President Rob Goslin offered his congratulations to this latest winner on his life-changing jackpot and said, "The Wheel of Fortune machines are big favourites with our players and this lucky player who won the $1,779,908.48 progressive jackpot certainly shows why! On behalf of all of us here at Table Mountain Casino, we offer our sincerest congratulations to our lucky player. He really got his win on at Table Mountain Casino."
IGT launched the MegaJackpots progressive product line in 1986 and has since produced thousands of winners with jackpots ranging from $1m to the world-record slot jackpot of more than $39m. This latest jackpot at Table Mountain Casino ranks high on their list of jackpot payouts.
Table Mountain Casino, located in the heart of Central California, has been celebrating big fun and big wins for over 26 years. Renowned for friendly personalised service, a selection of the latest video and slot machines, an array of table games, a friendly poker room, the best player reward system, delicious dining options and top tier entertainers, players from throughout the Central Valley are making the short drive to big winnings.