By
Lewis
- 2 June 2020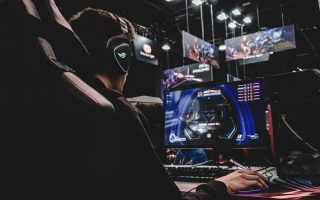 Incentive Games has partnered with Full Engagement Sports (FES), a Las Vegas based iGaming company, to launch its esport bracket-challenge game.
FES will launch this game to its customer-base as a free-to-play prediction game with a view to offering pari-mutuel betting in the future.
Additional features of the app will allow for betting and engagement within each individual round of future tournaments across multiple sports including Golf, NASCAR and Tennis. In this version of the prediction game, players will be challenged to correctly rank teams in upcoming CS:GO round-robins, and then choose which teams will win in the brackets that follow.
John Gordon, CEO of Incentive Games, said: "We are very excited about working with Full Engagement Sports and to develop its platform that will really harness the potential of its patent. This new esports-bracket game will give spectators a new way to enjoy the game, and the beauty of it is, that we can adapt it to almost any sport or esport."
CS:GO is first up when it comes to esports titles, and players will be able to make their picks on events such as the BLAST Premier Spring Finals, DreamHack Masters Spring Play Offs in June and of course, ESL One Cologne 2 in August.
If correct, players can win cash prizes. FES owns a patent that enables longer tournaments and competitions to be broken down into daily and hourly competitions with opportunities to win at every stage.
Nigel Wheatstone, CEO of Full Engagement Sports, commented: "We met John from Incentive Games at the SBC summit in NJ last year and found his work to stand out amongst the crowd. After some intensive development, the team have produced a fantastic product that we hope will engage the tournament player on a whole new level and allow for lottery size prize pools for winners!"