By
Phil
- 17 April 2019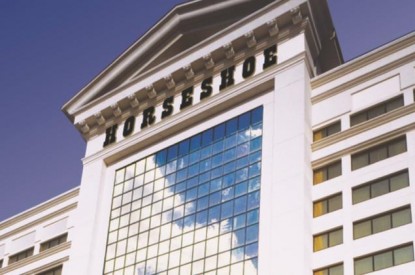 A sports betting bill in Indiana has cleared the Indiana House of Representatives by a vote of 78-15 and is now heading to Governor Eric Holcomb to sign in.
Senate Bill 552 would allow sports betting in-person at casinos, racetracks and OTBs meaning there would be no online or mobile betting allowed in the state.
The licence fee has been reduced from $100,000 to $10,000 for operators with a tax on revenue of 9.5 per cent with a further 3.3 per cent of revenue allocated to problem gambling. The launch date for sports betting has also been put back to September 1, 2019.
There are 14 casinos in the state that began as riverboat casinos in 1993 but were allowed on land in 2015. The bill would also allow live table games at Indiana racinos as well as relocating two floating casinos, Majestic Star I and Majestic Star II, out of Buffington Harbor on Lake Michigan.
One would relocate inland to another part of Gary, while the other would be relocated to the city of Terre Haute.
Co-sponsor of the bill, State Senator Mark Messmer, said: "Watching our state's gaming market decline for a period of years and remain flat recently was my impetus to look at a comprehensive bill that can help revitalize our gaming industry and have a positive impact on our budgets."
Removing online betting from the bill was key to it going through. Not everyone was pleased with its omission though.
Republican Alan Morrison said: "I do believe that we're missing a major component of it, and that's the mobile part. When we take this back over to the Senate, I certainly think that we need to look at how the mobile language can get back into the bill and make sports wagering a very worthwhile endeavour for the state."
Matt Bell, President and CEO of the Casino Association of Indiana, said: "Globally, it is estimated that sports betting is about a $104.3bn enterprise. 60 to 70 per cent of that is mobile. At that level of wagering today, if there were integrity problems that had ensued, we would read about them all over the place."
"As operators, we have a profound interest in making sure that any data that we use is accurate and reliable. We don't simply sit people in garages and call them to ask them what the score was. Remember, you have a world-renowned Indiana Gaming Commission to regulate this activity. In Nevada, the statute is thin and they left a lot of the work of defining and regulating this to the regulator. I encourage you to consider that model."
Caption: Caesars' Horseshoe in Southern Indiana
Related Stories