By
Phil
- 28 January 2021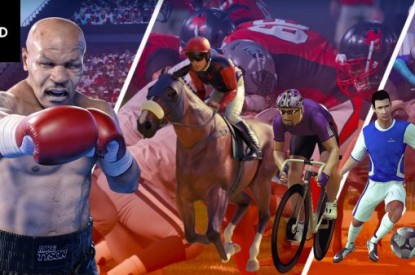 Inspired Entertainment has entered into a new agreement with SNAITECH in Italy to provide Virtual Sports both online and in retail venues.
Snaitech, a subsidiary of Playtech, offers sport and horse race betting, virtual sports, video lottery, slots, both online and mobile, esports and pari-mutuel with a retail betting network comprised of over 1,500 points of sale located throughout Italy.
This new contract expands the scale and scope of the company's relationship and includes the launch of Virtual Sports on SNAITECH's sports betting app and an additional seven Virtuals products in 2021, including Matchday Ultra, Penalties and Marble Racing.
"Inspired and SNAITECH have been collaborating closely for the past seven years through a successful partnership which has made Inspired the largest Virtual Sports supplier in Italy since the initial launch in 2013," said Brooks Pierce, President and COO of Inspired. "This contract defines new terms and expands the game library for players to enjoy, which should optimise performance."
"2020 has been a tough year for retail revenues across the board but the launch of Virtuals on SNAITECH's sports betting app in 2020 has multiplied the Virtuals revenues on the online channel by five times," commented Fabio Schiavolin, CEO at Snaitech. "We are very pleased with this performance and excited to boast the largest suite of new games ever released since the original launch."