By
Phil
- 11 December 2018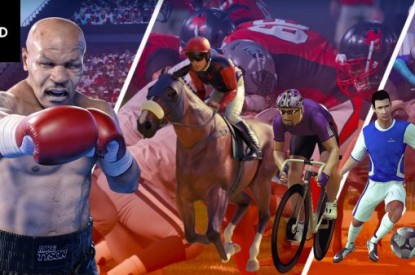 Inspired Entertainment reported that its revenue and adjusted EBITDA increased 15.4 per cent and 32.9 per cent year over year, to $141.4m and $54.1m, respectively for its fiscal year ended 30 September 2018.
Revenue growth was achieved across both business segments primarily driven by the continued rollout of terminals in Greece, new customer revenue in Interactive and Virtual Sports, and an increase in revenue from new channels offered to existing customers. Adjusted EBITDA margin increased to 39.5 per cent from 34.7 per cent in the prior year, primarily as a result of a more profitable revenue mix, more effective business processes, and operating leverage in the cost structure.
Revenue and Adjusted EBITDA for the fourth quarter of fiscal 2018 were $35.6m and $16.3m, respectively. Fourth quarter of fiscal 2017 had significant nil margin sales of $1m and hardware sales to Colombia of $2.9m. Excluding these sales, revenue and Adjusted EBITDA grew 14 per cent and 37.2 per cent for the quarter, respectively, illustrating the revenue momentum and operating leverage inherent in the recurring revenue business model.
"In all measures, we are pleased with our performance in fiscal year 2018. Both of our segments delivered revenue growth and we were able to increase our Adjusted EBITDA margin by 475 basis points, leading us to report Adjusted EBITDA of $54.1m, up 32.9 per cent from $40.7m last year," said Lorne Weil, Executive Chairman of Inspired.
Mr. Weil continued: "While we continue to focus on maintaining that growth, we are also intentionally targeting growth across our businesses in North America. I am optimistic that we can execute on this strategy much as we have done in Greece, where, in less than two years, we have grown the Virtual Sports business exponentially, recently adding another channel of content, and have become the largest supplier of terminals in the marketplace."
Mr. Weil added: "We believe North America will ramp up and become a larger part of our business. We recently launched Virtual Sports for our first major US lottery customer and we received a warm reception and positive feedback on our products at the G2E tradeshow in Las Vegas. North American lottery and gaming operators are looking for innovative new products that have proven performance, and with Greece as an example, we believe our products will scale."
Overall installed base increased to 33,194 due to the continued terminal rollout in Greece and growth from new contract awards in the UK Licensed Betting Office (LBO) estate.
Total OPAP Terminals Installed Increased to 5,500 – Inspired's roll out into Greece continued during the period, with approximately 5,500 terminals installed as of 30 September 2018. During the period, 3,000 terminals were awarded, taking the Company's contracted total to 8,360 terminals, which should be installed and live by the middle of 2019. The performance of Inspired's Greek terminals continues to be strong compared to other suppliers.
There was also strong growth in Italy where Inspired has increased its customer gross win per unit per day in Italy by 14 per cent compared to the same period last year, principally driven by new content releases. During the period, the company signed a contract extension with Sisal for a further four years, which included the provision of 2,024 VLT terminals.
It also signed contract extensions with Paddy Power and Betfred, which included additional deployments of terminals, further increasing the size of the company's UK LBO estate. The latest SBG cabinet went into trials in the UK LBO market in fiscal 2018. It also completed the outright sale of over 150 Sabre Hydra terminals to three customers during fiscal 2018.
The Pennsylvania Lottery went live with Virtual Sports in August in over 9,000 venues, more than 1,600 of which have monitors that display Virtual sports via two dedicated channels.
Overall, the number of Virtual Sports operators increased to 97 live worldwide (as of September 30, 2018), up 14.1 per cent from the same time last year.
Inspired is now present in approximately 250 venues with Boylesports in Ireland, over 400 retail venues with Fortuna in Poland and in both retail and online channels of Veikkaus, Finland's National Lottery.
In Greece, OPAP has added an additional Virtual Sports channel for Inspired's Football Matchday. This game is customised together with OPAP to provide a product specifically for Greek players and plays alongside Inspired's Rush Football 2, which has been offered since April 2017.
Inspired alos announced a worldwide exclusive contract to provide scheduled and on-demand Virtual Sports online to Bet Stars, part of The Stars Group, one of the world's largest regulated online gaming operators.
By the end of the period, Inspired's Interactive business was live with 27 customers, having launched content with 17 new mobile gaming customers during fiscal 2018.
The Company reached an agreement with the Danish National Lottery, Danske Spil, to supply Virtual Sports to retail venues operated by Danske Spil across Denmark, which went live in November 2018.
Inspired and IWG, the award-winning supplier of online instant win games, have partnered together to deliver a new vertical for North American lotteries – instant win versions of certain Virtual Sports.
Inspired's Virtual Grand National went live on a dedicated channel across Paddy Power's UK and Ireland retail estates in over 620 stores.
Inspired also launched its Virgo RGS and premium omni-channel casino content in Italy with SNAI and will soon launch with Sisal, Eurobet and Betsson's StarCasino.