By
Phil
- 30 March 2015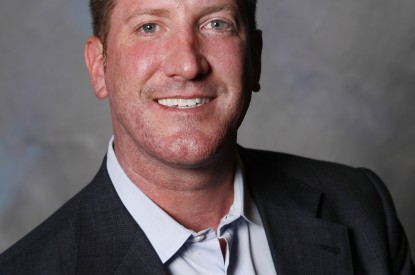 Interblock Gaming has appointed Rob Bone as President of North America, effective March 25, 2015.
In his role, Mr. Bone will direct all P&L efforts related to commercial sales, customer service, marketing, product roadmap planning, and new market strategies for the United States and Canada.
He joins Interblock having most recently served as Executive Vice President for Global Cash Access, where he oversaw all aspects of the company's marketing and product management initiatives for both the payments and gaming business division, as well as managed the company's investor relations efforts. Prior, he spent 14 years with WMS Gaming, demonstrating proven success in a wide range of leadership roles, culminating as Senior Vice President of North American Sales and Corporate Marketing, where he was responsible for over $500m in revenue, between both sale and recurring revenue distribution channels.
Mr. Bone has nearly 20 years of experience in the gaming industry, serving in various sales, marketing and finance management roles in both the gaming equipment and casino operations sides of the business. He has a keen understanding of the product identification and development processes within the gaming industry, the players' gaming motivations and behavioral trends, and the importance of collaborating with customers to identify mutually beneficial strategic partnerships.
"When I was looking to build a team to help take Interblock to the next level, Rob was the first person I approached given his unique qualifications and experience in the North American Market," said John Connelly, CEO Interblock. "He has a proven track record in driving innovation and a customer focused approach, while delivering tangible results. He will be a valuable addition to our organization and I look forward to working with him as we move our company to the next level."
"I am honoured to have been appointed to this role and enthusiastic about the opportunities that lie ahead for Interblock in the near and long term," said Mr. Bone. "The electronic table game market has continued to mature over the past few years and is ripe for additional growth as casinos look to offer unique gaming experiences to existing and new demographics of players. Interblock has a tremendous future for both product and market expansion and I look forward to ensuring that we capitalize on these opportunities in an efficient manner, while exceeding our customers' expectations."