By
Phil
- 2 March 2021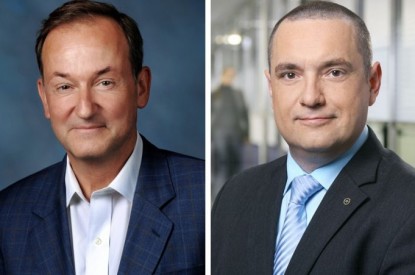 The International Gaming Standards Association (IGSA) has announced the results of its Board of Directors election.
Re-elected to lead the global organization are Roman Czubak, NOVOMATIC AG, Chair; Earle G. Hall, CEO of Axes.ai, Vice Chair; and Paul Burns, formerly Senior Manager Strategic Gaming Development at the Atlantic Lottery Corporation, and now an ex-officio member of the board appointed as Treasurer and Secretary.
Returning as Board Members are Adrian Marcu, Vice President of Architecture for International Game Technology; Bala Kuthyar, VP of Engineering, Scientific Games; Martin Pedak, Director of Technical Compliance Playtech; Nimish Purohit, Sr., Director of Technical Compliance at Aristocrat Technologies; and Syed Hussain, Chief Information Officer, State of Oregon Lottery.
Joining the Board as a new Member is Scott Cowan, Manager of Destination Gaming, Atlantic Lottery.
"IGSA Board members are volunteers, and we are grateful to each of them for their leadership and dedication in bringing forth standards that continually propel the global gaming industry forward in a positive direction. I would also like to especially welcome back Roman, Earle, and Paul for another term. The 2020 Executive Committee was a vital part of our success last year," said IGSA President Peter DeRaedt.
"Additionally, we thank each of our members, and we are proud to announce that, in spite of the very challenging times faced by our industry over the past year, nearly all of our members renewed. We give our sincere thanks to them for their ongoing support and commitment," DeRaedt said.
There is an IGSA level of membership to fit every budget. For more information, visit IGSA at IGSA.org.
ABOUT IGSA
The International Gaming Standards Association (IGSA) is the largest technical professional organization in the Global Gaming Industry dedicated to the advancement of standards and protocols.
Through the creation and evolution of intellectual property, exclusively available to its distinguished membership, the IGSA ensures they enjoy a unique strategic advantage. IGSA is the Industry's most recognized catalyst between the jurisdictional regulatory bodies and the online and land-based operators. This ensures its members a cross sectorial visibility and reach.
IGSA boasts a prestigious platinum level membership including industry icons: Aristocrat Technologies Inc.; International Game Technology (IGT); NOVOMATIC AG; Playtech; Scientific Games International (SGMS).
Caption: Peter DeRaedt and Roman Czubak