By
Phil
- 29 April 2014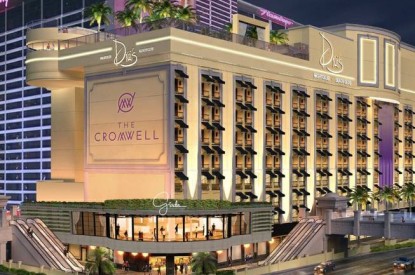 The Cromwell Las Vegas is the Strip's newest, dazzling property, and JCM Global has won 100 percent of the casino's business. The Strip's first luxury standalone boutique hotel is now open and protected by JCM's award-winning iVIZION and UBA bill validators.
The drop process is managed by JCM's award-winning ICB Intelligent Cash Box. The Cromwell is the first Las Vegas property owned by Caesars Entertainment to implement ICB technology.
"This is an exciting time in Las Vegas, and we are very excited to be a part of this incredible new property. The Cromwell sought out the very best for its guests in room product, dining options and nightlife. Our award-winning iVIZION, UBA and ICB fit in perfectly with that mix and bring better, smarter, faster transaction solutions to the Cromwell," said JCM Global VP of Worldwide Sales Mark Henderson.