By
Phil
- 19 April 2016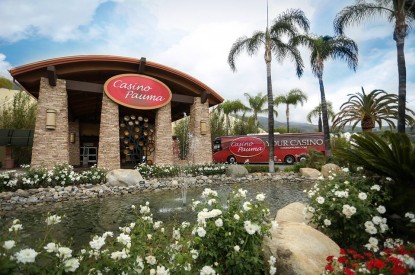 Joseph Eve CPAs has won another competitive RFP for its auditing services.
This time, the firm has won a contract to conduct external auditing services for Casino Pauma in Southern California.
JOSEPH EVE works for tribal operations in 28 states, and this win is the latest in a string of competitive external audit RFPs JOSEPH EVE has won recently.
"Joseph Eve EVE and team have demonstrated the utmost professionalism and knowledge during their auditing proposal process. The lines of communication are always open and they are eager to assist when needed," said Alex Sanchez, Executive Director, Pauma Gaming Commission.
"We are grateful to The Pauma Gaming Commission for trusting J Joseph Eve EVE CPAs with their auditing requirements," said firm partner Grant Eve, CPA, CFE. "Auditing is a crucial function of the larger compliance process, and we have been supporting tribal and commercial casino operations in this important area for more than 30 years. We work hard to earn and keep our clients' trust, and we are very excited to add Casino Pauma to our growing list of clients."
Expert audit services is just one of many financial services Joseph Eve EVE provides to its clients. Another is consultation in finance transformation, which consists of shifting a casino's finance department from historical scorekeeper to forward-looking business partner can transform a casino's entire business operation, and industry-leading experts.