By
Phil
- 16 October 2017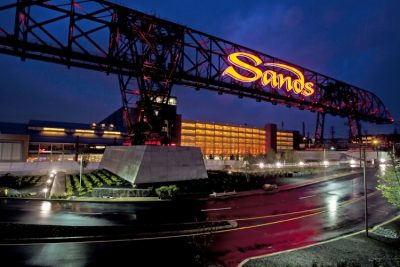 Keating & Associates, a New York-based investment company, is preparing a bid for the Sands Casino Resort Bethlehem in Pennslyvania.
Keating confirmed it is in it's the 'initial analysis phase' but that it wants to deliver a letter of interest.
Jeffery Keating, Co-Chairman of Keating and Associates, said: "As a company, we would be honored to have a jewel of a property like the Sands in Bethlehem within our portfolio, which is why we have initiated our evaluation process. The Sands is a wonderful property that we believe we can bring to the next level through programming and community activation.
"One of our key directives is to bring world-class entertainment and sporting events like championship boxing to all of our properties particularly ones with such a robust community of fight fans like we find in the Lehigh Valley," he added.
Buying the Bethlehem casino would give it a foothold in what has become the second top revenue earning casino state in the US. In March, MGM Resorts came close to buying the property.
Related Stories