By
Phil
- 20 February 2019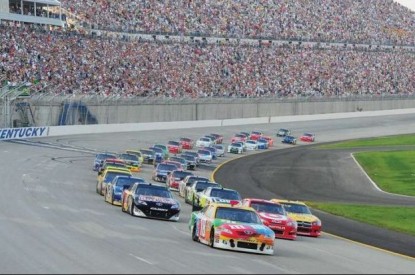 Kentucky, a state with a long tradition of betting on horse races as well as a state-run lottery, has seen a bill passed to regulate sports betting in its House Committee.
It will now be presented in the full House, where it will need 60 out of 100 votes to pass.
House Bill 175 would let people in Kentucky to bet on sports legally at one of the state's five horse racetracks, including Churchill Downs in Louisville, the home of the Kentucky Derby, Keeneland Race Course, Kentucky Downs, Ellis Park and Turfway Park.
Sports betting will also be allowed at the Kentucky Speedway in Sparta or via an app for which customers must registered in person at one of the aforementioned locations. Online poker and fantasy sports would also be allowed. The proposal allows for betting on all collegiate and professional sports except games played by colleges and universities in Kentucky. Revenue through taxation and licensing fees would go to the state's pension fund and used to pay off Kentucky's $37bn unfunded pension liability.
Bill sponsor Republican Rep. Adam Koenig believes sports betting could generate as much as $20m a year in new taxes, claiming people are 'crying out to bet on sports.' His estimation does not take into consideration the proposed $500,000 licensing fee or the impact of fantasy sports and internet poker.
He said of betting: "It's part of our culture, not just Kentucky's culture but America's culture, and it's time to bring this issue out of the shadows. I thought it was past time for us in Kentucky to be ahead of the curve. People want to do it and my social media and my email has been blowing up with people that are excited about the opportunity. Right now we have to work on talking to other members. I think we've got a pretty good chance of getting it passed if everyone votes their conscience. There's a lot of folks in my party who believe in freedom, and there's a lot of folks on the Democrats' side who ran on finding (pension) funding first. It's not going to fix the pension system, but every bit we can find to go to it helps."
Related Stories