By
Lewis
- 19 May 2016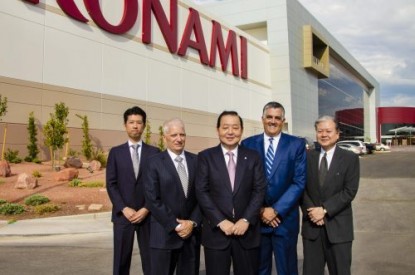 Konami Gaming, Inc. announced Leadership in Energy and Environment Design (LEED) Silver Certification for the recently-completed expansion of its Las Vegas headquarters. The U.S. Green Building Council has awarded official LEED status for the 316,000 square foot site, with leading sustainable features such as subterranean parking, car-charging stations, LED lighting, water efficient landscaping, responsibly-resourced building materials, and complete geothermal heating and cooling.
"At Konami, we are always striving to take a leadership role in everything we do, and attaining LEED Silver Certification for our headquarters facility is another example of this approach to our business," said Tom Jingoli, chief administration officer and senior vice president at Konami Gaming, Inc. "Building our facility to be LEED certified may not have been the easiest or least expensive way to go, but we believe it was the right way to do things for our employees, the community, the environment, and our customers."
Konami has maintained focus on supporting the global community with environmentally-responsible business initiatives across diverse aspects of the company. Its launch of the expansion project introduced a new level of opportunity to maximize efficiency, with support from key partners including ethos|three ARCHITECTURE.
"It's all about vision," said Dan Ballard, co-owner and lead architect at ethos|three ARCHITECTURE. "Konami has the foresight and understands the value of a sustainably-designed project that is both environmentally sensitive and energy conscience, while also providing a comfortable atmosphere for employees. The Konami team maintained this vision throughout all decisions."