By
Phil
- 20 January 2022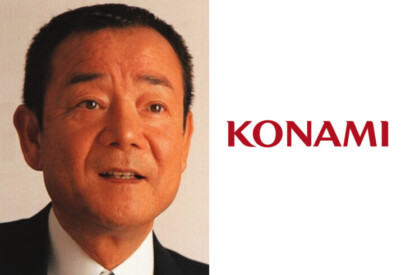 Konami Founder, Chairman, and Representative Director Kagemasa Kozuki has been named in the Mississippi Gaming Hall of Fame, Class of 2022 by the Mississippi Gaming & Hospitality Association (MGHA).
Mr. Kozuki established and expanded Konami's presence across the state of Mississippi, as both a gaming provider and community supporter by leading global gaming developer and manufacturer, Konami Gaming, Inc. He will be officially inducted to the Mississippi Gaming Hall of Fame during the 2022 Southern Gaming Summit, on May 5, 2022 at Biloxi's Beau Rivage Resort & Casino. 
"Mr. Kozuki is among the gaming pioneers that have helped develop this industry into a long-term material benefit for people and communities in the State of Mississippi," said Larry Gregory, executive director of the MGHA. "We look forward to recognizing and celebrating his work as the official induction approaches."
Mr. Kozuki founded Konami Industry in 1969 to lease and maintain jukeboxes. Under his leadership, the company has grown substantially over the past 50+ years to become a major international corporation operating four business segments: Digital Entertainment, Amusement, Gaming and Systems, and Sports. In addition to his success in business, Mr. Kozuki formed the Kozuki Foundation in 1982 to promote sports, educational, cultural, and social support related activities, and to improve the public good, creating a better society. 
"The future of gaming, whether here in the US or in markets as far away as Japan, relies upon strong technology and strong communities. Mr. Kozuki has demonstrated a relentless personal commitment to both, and for that I'm thrilled to offer sincere congratulations for his naming to the Mississippi Gaming Hall of Fame," said Bill Hornbuckle, CEO & president, MGM Resorts International, which operates 32 unique hotel and destination gaming offerings in the United States and Macau, including Beau Rivage and Gold Strike Tunica in Mississippi.
"Mr. Kozuki's merits as a gaming technology leader and community advocate are seen in markets around the world," said Tom Jingoli, executive vice president & chief operating officer at Konami Gaming, Inc. "This is an important and exciting time to see his contributions forever acknowledged in the Mississippi Gaming Hall of Fame."
"In working under Mr. Kozuki on Konami's gaming and systems expansion for more than two decades, he has held our focus on responsibility, success, and integrity. This has led to ongoing growth and enrichment for the people, communities, and customers we serve," said Steve Sutherland, President & Chief Executive Officer at Konami Gaming, Inc. "Konami is proud to celebrate Mr. Kozuki's extraordinary contributions and accomplishments as he is added into the Hall of Fame."