By
Phil
- 2 April 2014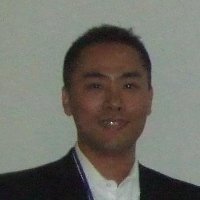 Konami Gaming has promoted Mitsuhiro Miyazaki to the position of Senior Director of International Games R&D.
He brings more than 20 years of engineering experience to this new role, in which he will be responsible for strategically developing innovative new products for Konami's international gaming markets.
In this new role, Mr. Miyazaki will continue to report to Yuji Taniguchi, Vice President, Games R&D at Konami. The two will work together to collaborate with Konami's global product development teams in the United States, Australia and Japan.
Mr. Miyazaki will oversee an expanding international games R&D team that will focus on developing superior and unique products for distribution in established and emerging international markets. His team of dedicated engineers will handle software and hardware engineering, game development, sound and glass design, as well as patent and trademark management.
Steve Sutherland, Chief Operating Officer and Executive Vice President at Konami explained: "Mitsuhiro has been with Konami since 2007 and is a valuable member of our management team. He has demonstrated his commitment to producing the highest quality products possible for our customers around the globe. We look forward to his continued success in this new, expanded role."
Mr. Miyazaki's background includes a Bachelor of Science in Engineering from Osaka University in Osaka, Japan, a Master of Science in Engineering from Princeton University in Princeton, New Jersey, and a Masters in Business Administration from TiasNimbas University in Utrecht, the Netherlands. He held numerous engineering roles at Hitachi, Ltd. and Renesas Technology Corporation before joining Konami. Mitsuhiro has extensive experience in market development engineering roles during his six year tenure with Konami.
"As Konami continues to grow, we will recognize and promote members of our team who demonstrate an ability to perform at the highest levels. Konami continues to expand in international gaming markets, and we are committed to enhancing our organization to ensure that our customers receive the best products and services in the industry," added Mr. Sutherland.