By
Phil
- 13 February 2023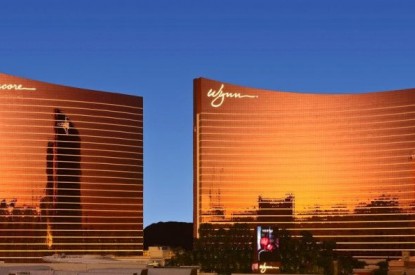 The strong performance of its Las Vegas and Boston casinos helped push Wynn Resorts overall operating revenues to $1bn for the fourth quarter of 2022, with Las Vegas generating a fourth quarter record of $219m of EBITDA and Boston fourth quarter revenue.
In Las Vegas, slot handle increased 20.9 per cent year-over-year and was 69 per cent above the fourth quarter of 2019. Table drop was up 1.1 per cent year-over-year and was 43 per cent above Q4 2019 levels, despite still suppressed international play during the quarter due to COVID-related travel challenges. In Boston, Encore generated $190m of GGR, a property record with strength in both tables and slots.
This helped offset the continuing issues in Macau. Overall revenues fell $48.2m, from $1.05bn for the fourth quarter of 2021.
Craig Billings, CEO of Wynn Resorts, said: "Our teams at Wynn Las Vegas and Encore Boston Harbor delivered a new fourth-quarter record for Adjusted Property EBITDAR at our combined North American properties. For the full year of 2022, these properties generated $1.04 billion of Adjusted Property EBITDAR, a record for us by a wide margin. These impressive results are a testament to our team's relentless focus on delivering five-star hospitality, which continues to elevate our properties above our peers as the destinations of choice for luxury guests in both Las Vegas and Massachusetts.
Mr. Billings added: "The Wynn Las Vegas team absolutely crushed it in 2022. Our business in Vegas is stronger and more relevant than it has ever been. The expectation for 2022 EBITDA Wynn Las Vegas [after Q4 2019 earnings] was $482m. Here we are three years in the global pandemic later and Wynn Las Vegas just printed $816m of normalized adjusted property EBITDA. I'm confident that this is an all-time record for a stand-alone Las Vegas strip property. We did not deliver this result by nickel and diming on service standards and reducing staff to drive operating leverage. The team did it by focusing on what we do best. Great products, great service, great programming, and it showed in our market share and pricing power.
In Boston the company has recently launched retail sports betting at Encore Boston Harbor, averaging a little over 0.5 million a day in handle over the first six days, which is about 80 per cent of the average daily handle at Wynn Las Vegas.
Mr Billings said: "During those six days, we also signed up about 30 per cent more Wynn Rewards members than normal. We continue to expect the book to be a significant driver for new customer acquisition over time. We also continue to advance our plans for our upcoming development project across the street from the property that will include incremental parking, food and beverage and entertainment amenities."