By
Phil
- 11 April 2017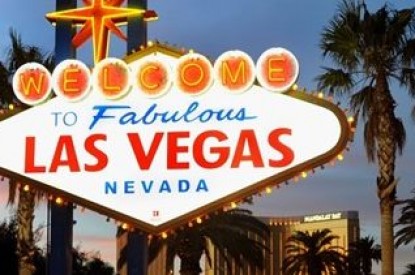 Following a record-breaking year for tourism in Las Vegas, the Las Vegas Convention and Visitors Authority's (LVCVA's) 2016 Visitor Profile Study has shown that the gambling capital of the world is attracting new blood.
The report showed that more people were visiting Las Vegas for the first time and that the average age was younger. It said that visitors in the 20 to 30 group now account for one third of all tourists, up from a quarter two years ago. Additionally, 27 per cent of visitors were in Las Vegas for the first time, an 11 per cent increase from 2015.
Kevin Bagger, Executive Director of the LVCVA Research Center, said: "We're attracting more first-time visitors to the destination, and those visitors are younger and more diverse than in years past. We also saw growth in the number of non-gaming visitors. However, the visitors who did participate in gaming budgeted to spend more on gaming than in previous years."
Visitor spending is up on average across all key areas. Average per trip spending on food & beverage increased from $292.42 in 2015 to $319.93 in 2016, an increase of 9.4 percent. Also showing significant increases over previous years was average per trip spending on sightseeing at $35.93, up from $14.86 in 2015, and shopping at $156.91, up from $122.66 in 2015.
Additionally, in 2016 Las Vegas enjoyed record-breaking visitation for a third year in a row with 42.9 million visitors, and local tourism had an estimated local economic impact of $60 billion. For the 23rd year in a row, Las Vegas was named as the No. 1 trade show destination in the country by Trade Show News Network, with 57 of the 250 largest trade shows, which is more shows than the next two destinations – Orlando and Chicago – hosted combined. Altogether, Las Vegas hosted nearly 22,000 meetings, conventions, and trade shows, with a record-breaking 6.3 million delegates in attendance, up 7.1 percent from 2015.
Compared to the past, visitors were more likely to explore in and around the destination, including Downtown Las Vegas, Fremont Street Experience, MGM Resorts International's The Park, The Linq Promenade, Grand Canyon, Hoover Dam, etc.
Visitors took advantage of a broader mix of the ever-expanding experiences in entertainment (such as headliner and residency shows), and paid attractions (such as High Roller observation wheel, bars and lounges and day clubs) available within the destination.
The average Las Vegas visitor is 44 years old, is more likely to be married (70 per cent), a college graduate (49 per cent), and has a household income above $40,000 (73 per cent).
International tourism accounted for approximately 19 per cent of overall visitation, up from 16 percent in 2015, while roughly one-third of domestic visitors came from California.