By
Phil
- 3 October 2022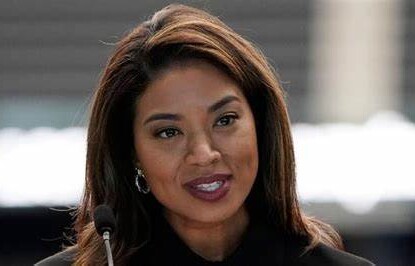 The Global Gaming Expo (G2E), presented by the American Gaming Association (AGA) and organized by RX, announced Las Vegas Raiders President Sandra Douglass Morgan and Barstool Sports CEO Erika Ayers Nardini will join the G2E 2022 keynote lineup. 
"The G2E main stage has a legacy of featuring dynamic leaders and thought-provoking conversations, and this year is no different," said AGA President and CEO Bill Miller. "I am eager to welcome the global gaming community to G2E 2022 with an energized expo hall, pre-pandemic attendee demand and compelling conference program."
Presented in partnership with Global Gaming Women, AGA's Miller will moderate the two discussions on Wednesday, October 12 beginning at 9 AM PT:
Changing the Playbook: How Sports are Evolving with Gaming
The evolution of legal sports betting is transforming the relationship between sports leagues and the gaming industry. As Las Vegas Raiders President and former chairwoman of the Nevada Gaming Control Board, Douglass Morgan will share her perspective on leadership, the business of football, and the shifting sports and gaming landscape.
Betting on Your Brand: A Conversation with Erika Ayers Nardini
Founded in 2003, Barstool Sports disrupted the sports media landscape. Nearly 20 years later, under the leadership of CEO Erika Ayers Nardini, Barstool is now making waves in the gaming industry through its relationship with PENN Entertainment. Ayers Nardini will share lessons learned, how to drive fan engagement, and what's around the corner.
The keynote stage will also feature an Indigenous Peoples' Day discussion led by Indian Gaming Association Chairman Ernie Stevens on Monday, October 10 at 4 PM PT and the State of the Industry with AGA's Miller and Executive Outlook: Leaders Shaping the Future with six top industry executives on Tuesday, October 11 beginning at 8:30 AM PT.
The full G2E 2022 education program—kicking off Monday, October 10 at 9:00 AM PT— presents industry-curated sessions on the future of gaming, sports betting, digital payments and cryptocurrency, tribal gaming, and trends in international gaming.