By
Phil
- 4 March 2019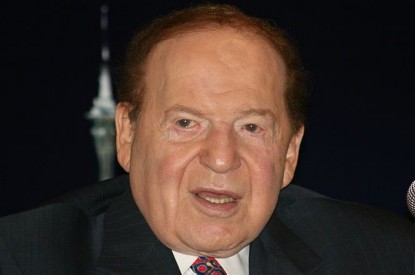 Sheldon Adelson, the billionaire casino visionary behind Las Vegas Sands, has been diagnosed with cancer and hasn't been at work since December.
Adelson, 85, is recovering from the side effects of the medication he has been taking for non-Hodgkin's lymphoma.
Ron Reese, Sands' spokesman said: "Mr Adelson is still dealing with certain side effects from medication he is taking for the treatment of non-Hodgkin's lymphoma. These side effects have restricted his availability to travel or keep regular office hours. The company anticipates that Mr Adelson will return to his regular schedule at the completion of his treatment."
Mr. Adelson's health came to the fore this week when his attorney James Jimmerson said he was too unwell to testify in the next round of a 15-year court battle with Richard Suen, a consultant who helped the company win a license to operate casinos in Macau.
Analyst Sanford C. Bernstein said: "At 85 years of age, health issues should not be a surprise to investors. The recent news regarding Mr Adelson's health should not cause investor alarm with respect to Las Vegas Sands or Sands China. The companies both have strong management teams and there is an internal succession contingency in place in the event of Mr Adelson's inability to perform his duties as chairman and CEO."