By
Phil
- 27 August 2020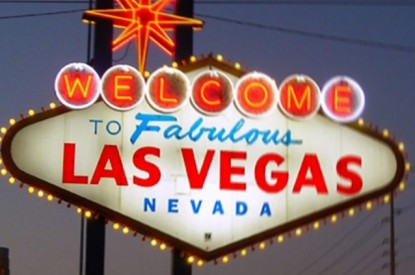 Las Vegas casinos generated $756.8m in GGR across the state during July, marking the state's first full month of reopenings following a 78-day closure.
Whilst down 26.2 per cent drop from the $1.024bn generated in July 2019. Revenue on the Strip dropped 39.2 per cent to $330.1m, with Reno down 10.2 per cent to $51.5m. The Strip was responsible for 79.3 per cent of the decline during the month.
Control Board Senior Research Analyst Michael Lawton said July's increase from June, 'exceeded our expectations.'
"This illustrates the challenges this market is facing and will continue to face due to limited air travel, no mid-week convention business, and the lack of large-scale events and entertainment options," Mr. Lawton said. "July 2020 was up 35.5 per cent compared to June 2020 which exceeded our expectations."
Casino winnings on the Strip were down 39.2 per cent in July compared with a year ago, with downtown Las Vegas down 20.6 per cent. North and South Lake Tahoe both reported casino winnings down at least 33 per cent from a year ago.
Casinos on the Strip that are still closed include Cromwell, Oyo Hotel and Casino, Palms Resort, Park MGM, Planet Hollywood, The Rio, and Tropicana Las Vegas. MGM Resorts International is reopening The Mirage on Thursday.
Macquarie Securities gaming analyst Chad Beynon commented: "Las Vegas, a destination market, is not seeing the bounce-back that regional properties across the US have seen to date," Beynon said. "Our checks into Vegas are mixed with near-term demand muted but online searches into hotel rooms on the Strip only down in the high-teens year-over-year."
The Las Vegas Convention and Visitors Authority plans to release July visitation numbers for Las Vegas and Southern Nevada on Thursday.
Strip casino operators are hoping for a boost in visitation through the Labor Day holiday weekend, starting Sept. 4.
During July baccarat was down 22.7 per cent whilst sports betting generated $6.3m, a fall of 40.2 per cent, although mobile was responsible for 69 per cent of the total.