By
Phil
- 4 January 2016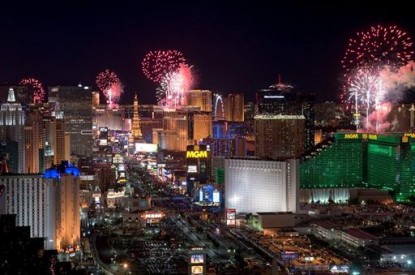 Las Vegas continued its historic visitation growth, setting another new record by surpassing 42m visitors for the first time.
This breaks last year's record of 41.1m, which was the first time the destination had ever topped 40m.
"Las Vegas couldn't have reached this achievement without the support of our resort partners and the dedicated workers who make the Las Vegas experience what it is," said Rossi Ralenkotter, president/CEO of the Las Vegas Convention and Visitors Authority (LVCVA). "Whether a first-time visitor or a returning Las Vegasenthusiast, the destination continues to astonish travellers from all over the world with luxury resort experiences, world-class dining and exciting entertainment."
Boosted by several new non-stop flights, increased convention attendance throughout the year, and several other factors, Las Vegas will surpass 42m visitors by the end of the year. The previous record was set in 2014 with 41.1m visitors. Official visitation numbers will be announced in early 2016.
Tourism is the lifeblood of the Southern Nevada economy and the Las Vegas Valley generating more than $50 billion annually and supporting 366,000 local jobs, which represents 43 per cent of employment within Clark County.
The influx of visitors has had a positive impact on Nevada 's GGR, which rebounded in November, allowing the state and Strip to report their second monthly increases in the past six months.
GGR across Nevada came in at $944.3m in November, marking a 7.76 per cent rise on last year. The Strip's GGR increased by 5.38 per cent to $535.6m.
Statewide GGR is up just one per cent from last year but increases in non-gaming revenue streams paint a better picture of the Strip's overall health. Stifel Nicolaus Capital Markets gaming analyst Steven Wieczynski said: "We encourage investors to keep in mind gross gaming revenue represents only one, and decreasing in relative importance we might add, source of cash flow for Strip resort operators."