By
Phil
- 24 August 2015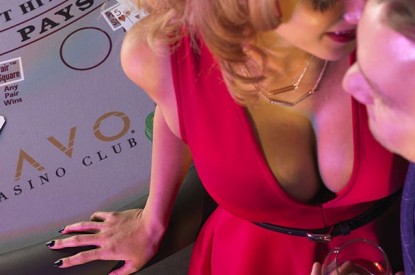 Las Vegas Italian restaurant Lavo has confirmed it will launch a casino on its second floor at The Palazzo in mid-September.
Lavo Casino Club will mix gaming with VIP bottle service and Italian cuisine. It will create a new style of nightlife and gaming experience where guests can enjoy a DJ and dancing along with amenities not offered in typical nightclubs or on the casino floor, including ordering from the Lavo menu and cocktails from Lavo's mixology menu served direct to the gaming table from a butler's cart and watching sporting events on flat-screen televisions.
George Markantonis, President and COO of the Venetian, Palazzo and Sands Expo, said: "It will provide an avant-garde take on the glamorous history of gambling while evolving the experience in a way that's never been done before on the Las Vegas Strip."
Tao Group partner Jason Strauss added: "Lavo Casino Club is an evolution of the nightlife and gambling experience in Las Vegas. Now you have a place where you can gamble with your friends before a big night out at one of our nightclubs, couples can enjoy cocktails and gaming after dinner downstairs at Lavo, and the casino guest who likes a more exclusive experience can receive Tao Group's hallmark VIP treatment while playing."
Lavo Casino Club will open with blackjack tables, with roulette, baccarat and craps to be added at a later date.
A signature of Lavo Casino Club will be the ability to reserve a gaming table for a group that wants to sit together to play. It will be open Fridays and Saturdays beginning at 8 p.m. and during football season on Saturdays at 11 a.m. and Sundays at 9 a.m.