By
Phil
- 15 August 2023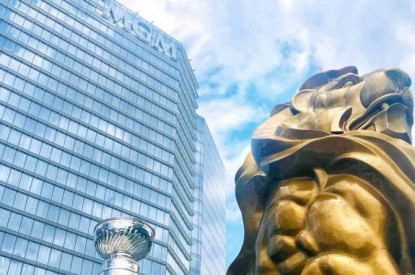 The Maryland Lottery and Gaming Control Agency helped to generate $1.589bn in contributions to the state during Fiscal Year 2023 from lottery ticket sales, the state's six casinos, sports wagering and daily fantasy sports.
In FY2023 (1 July 2022 through 30 June 2023), the combined contribution to the state included $848.1m from casinos; $714.3m from the Lottery; $25.3m from sports wagering; and an additional $1.2m from daily fantasy sports. Maryland Lottery and Gaming is the state's fourth-largest source of revenue after income, sales and corporate taxes.
"The Maryland Lottery launched in 1973 with the mission to generate revenue for the state's good causes," said Maryland Lottery and Gaming Director John Martin. "As we've been celebrating our 50th anniversary this year, we've also been navigating a gaming landscape that is continually evolving, most recently with the addition of sports wagering. But as we adapt to new responsibilities, we're always mindful of that core mission, and we're proud to do our part."
The Lottery delivered sales of $2.764bn, up 3.8 per cent from FY2022. Profit returned to the state was $714.3m, up six per cent from FY2022. Prizes to players came in at $1.733bn, an increase of 2.2 per cent from FY2022. The Lottery paid an average of $4.7m per day in prizes. The average retailer commission was $50,000.
The state's six casinos generated revenue from slot machines and table games of $2.060bn, up 2.9 per cent from FY2022. Contributions to the state of $848.1m, were up 1.9 per cent from FY2022. The contributions to the state included $622.7m to the Education Trust Fund, up 1.8 per cent from FY2022.
Local aid paid to the jurisdictions and communities where the casinos are located came in at $108.9m, up three per cent from FY2022. Casino gaming revenue also contributed $92.1m to Maryland's horse racing industry and $19.9m to a state fund for small, minority and women-owned businesses.
Casinos pay annual assessments of $425 per slot machine and $500 per table game to the Problem Gambling Fund. In FY2023, these assessments totaled nearly $4.5m.
Maryland's sports betting market expanded during FY2023, as mobile wagering launched on Nov. 23, 2022. The fiscal year began with five retail sports wagering locations and no mobile wagering. As of the end of FY2023 on June 30, there were 10 retail locations and 10 mobile operators, and two more mobile operators have launched so far in FY2024. Additional retail locations and mobile platforms are expected to begin operating in the near future.
Contributions to the state from sports wagering in FY2023 were $25.3 million, paid to the Blueprint for Maryland's Future Fund, which supports public education programs. Maryland Lottery and Gaming projects that when the sports wagering market is fully launched, it will generate $25 million to $30 million a year in contributions to the Blueprint.
Sports betting licensees pay 15 per cent of their taxable win to the Blueprint. Nearly $2.9bn was wagered, and prizes to players totaled more than $2.5bn. Expired sports wagering prizes are paid to the Problem Gambling Fund and totaled nearly $2.1m in FY2023.
Maryland has 11 approved daily fantasy sports operators who also pay 15 per cent of their revenue to the Blueprint. In FY2023, these contributions totaled $1.2m.