By
Phil
- 15 May 2020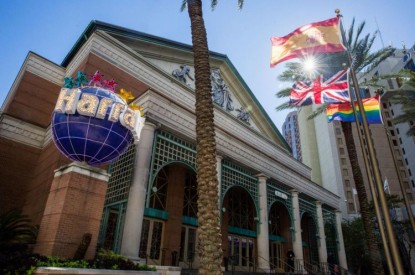 The Louisiana Senate has passed two sports betting bills in two days with SB 378 and SB 130 now going before the House with their approval giving voters the power to decide parish-by-parish basis whether sports betting should be introduced with a November referendum.
SB 378 would see land-based sports betting introduced at Louisiana's riverboat casinos, the Harrah's land-based casino in New Orleans, and at horse racetracks around Louisiana with no mention of mobile betting.
The legislation would see the Louisiana Gaming Control Board become the regulator, and would permit sports betting on all college, professional, and Olympic sports.
Senator Cameron Henry said: "I know that sports wagering is a sensitive issue for a lot of folks, which is why we put it in this format here. You will be able to look at results of what your constituents want you to do as it relates to sports wagering going forward. It is the safest way to get this done. You can come back and say, 'Cameron, my folks love sports wagering. We're all for it. I can help you with passing the tax and regulations.' Or you're going to come back and say, 'Cameron, my folks don't like it so I can't really help you on it."
No tax structure has been put forward yet. Tax legislation is particularly difficult to approve in Louisiana with revenue bills restricted to odd-numbered years and requiring support from two-thirds of lawmakers to pass.
"A lot of people are tax-adverse," Senator Henry said. "They don't want to vote for new taxes. We want to give them the comfort level that their constituency is in favour of this new industry and understand it is going to come with a tax. They're not going to get grief from their constituents if they support this tax."
Issues in setting the tax rate has delayed the introduction of Daily Fantasy Sports despite a similar referendum two years ago where voters approved it.
Senator Barrow Peacock withdrew a bill from the committee to regulate DFS, knowing that a tax bill can't be introduced until next year.
He said: "I have people who want to do fantasy sports in Louisiana and they cannot do it because we cannot get a two-thirds vote in this legislature to tax it. We are again going down the path that if we ask people to do sports wagering and it passes by almost 60% and we still do not have it, citizens of Louisiana are going to be upset with us as they are with fantasy sports."