By
Phil
- 1 October 2018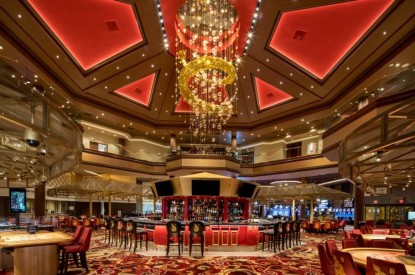 Having already closed its casino and restaurants in January, the Chinese-themed Lucky Dragon in Las Vegas is now set to close its hotel.
The casino, which only opened two years ago, was the first in Las Vegas to be built from scratch since the recession but has failed to attract the crowds.
US Bankruptcy Judge Laurel Babero has approved a motion by the casino's main creditor, Snow Covered Capital, to open the doors to a foreclosure sale which is expected to begin this month. SLS Las Vegas owner Alex Meruelo and the owners of slot hall brand Dotty's are both reported to have shown interest.
Lucky Dragon lawyer Sam Schwartz said: "The news is in the paper; the employees are aware that we're looking to close."
Snow Covered Capital revealed that the Lucky Dragon has posted operating losses of roughly $200,000 per month. It said there was 'no dispute' the resort's operations 'have been a dismal failure.'