By
Phil
- 12 March 2015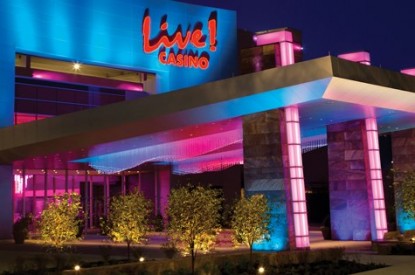 GameAccount Network has signed a partnership with Maryland Live! Casino to launch a Simulated Gaming online experience for new customers and existing patrons.
Maryland Live! Casino is owned by The Cordish Company and comprises a major casino property in Hanover, Maryland, at Arundel Mills. It is expected that GameAccount Network and Maryland Live! Casino will launch a Simulated Gaming website in the second quarter of 2015 subject to suitable approvals.
Maryland Live! Casino is the leading casino property in Maryland operating approximately 4,000 machine slots and more than 180 table games, which generated $655m in gaming revenues in calendar year 2014 with a reported 58 per cent market share among Maryland's five casinos in December 2014.
Simulated Gaming is the innovative Internet gaming service designed by GameAccount Network PLC specifically for land-based US casinos to launch in advance of prospective regulation, offering a gaming-as-entertainment consumer website enabled with unique monetization features and a compelling Internet gaming content portfolio of over 200 casino slot, table and skill-based games, including poker, backgammon, gin rummy, poker dice and blackjack tournaments.
Launching a Simulated Gaming proposition onto www.MarylandLiveCasino.com, integrated with their customer management system, will enable patrons to use their Live! Rewards Card to engage online playing recognisable US Class III casino slots translated online by GameAccount Network for casino equipment manufacturers.
Launched in the US by GameAccount Network in January 2014, Simulated Gaming has been proven to monetize Internet traffic to existing websites operated by land-based US casinos with average revenue per daily active user (ARPDAU) of $2.75, as against an original estimate of $0.60, greatly exceeding equivalent numbers reported by Social Casino operators on Facebook.
Supported by 20 months' operating data, Simulated Gaming is now proven to drive increased visitation on-property and has delivered on average a 28 per cent uplift in on-property theoretical win from increased visitation by existing patrons who also engage with Simulated Gaming online.
US casino operators report up to 50 per cent of their surveyed casino patrons are already engaged in playing Social Casinos on Facebook. Simulated Gaming enables land-based US casinos access to the Social Casino market worth an estimated $1bn per annum in the United States in 2013 and is proven to increase property visitation among existing patrons, reactivate lapsed patrons bringing them back on-property and drive acquisition of new patrons from outside the typical drive distance to the property
Dermot Smurfit, CEO of GameAccount Network commented:"It is a real privilege to start working directly with the casino executive team which not only pioneered the Maryland casino market in 2012, but also had the unique vision to launch a free-to-play online gaming website prior to opening their major new property at Arundel Mills. Our monetized Simulated Gaming solution represents a major logical upgrade path from free-to-play Internet gaming and is now proven to increase on-property gaming by existing patrons and generate material levels of incremental income online. We are delighted to have been chosen again as the exclusive iGaming platform provider by one of the leading management teams in the United States' casino Industry."
Robert Norton, President and General Manager of Maryland Live! Casino commented:"Unlike many vendors in the market, GameAccount is a specialized online gaming company with a genuine commitment to B2B who will not compete online by operating their own B2C Social Casino. The team at GameAccount has demonstrated their Regulated Gaming capability in New Jersey and the merits of Simulated Gaming. By deploying their system on-property, Maryland Live! Casino will have the opportunity to launch Simulated Gaming this Summer. In the event the landscape surrounding real money Internet and mobile gaming changes in Maryland our partnership with GameAccount Network also provides us with a strategic path to execute both options."