By
Phil
- 4 August 2022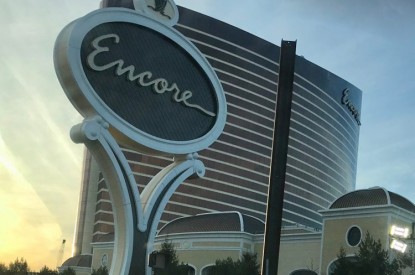 Massachusetts legislators inched closer to bringing in sports betting with a bill allowing retail and online betting on professional sports and some collegiate sports now heading for the signature of Governor Charlie Baker, a known supporter of sports betting.
Casinos and racetracks, including Encore Boston Harbor, MGM Springfield, Plainridge Park Casino, Raynham Park and Suffolk Downs will be allowed a sports betting licence with seven online sports betting licenses also allowed. Tax will be set at 15 per cent for in-person wagering and 20 per cent for mobile with credit cards not allowed for betting.
House Speaker Ronald Mariano said: "I am proud to announce that the Sports Betting Conference Committee has reached an agreement on legislation that will legalize wagering on professional and collegiate sports in Massachusetts, bringing the immense economic benefits of a legal sports betting industry to MA. I think Encore and MGM in Springfield will open up almost immediately as soon as the laws are signed."
DraftKings CEO Jason Robins said: "We are thrilled that our home state has acted to protect consumers, create jobs and grow revenue in the Commonwealth. We particularly want to thank Speaker Mariano, Senate President Spilka, Chairs Michlewitz and Rodrigues and the members of the conference committee for their leadership." 

In terms of timing, Commissioner Brad Hill said: "I want the public to understand, as we as commissioners are starting to understand, that this isn't something that's going to happen overnight. I've seen some quotes in the newspaper from the public and others that they hope to have this thing up and running in a very, very short amount of time. And I just want the public to be clear, at least from my view this is going to take a little longer than people probably anticipate, and I'm OK with that because I want to do it right."
Whilst the Governor's signature is expected in August, it is likely to be another three months before Massachusetts' sports betting sector can launch.