By
Phil
- 18 January 2019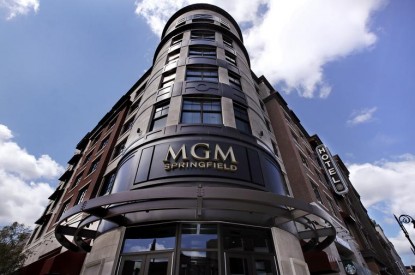 Massachusetts Governor Charlie Baker plans to file legislation allowing sports betting at the current Category 1 resort casino licensees; MGM Springfield and Encore Boston Harbor in Everett, as well as the Category 2 licensee; Plainridge Park Casino.
Separate from existing Category 1 and Category 2 licensees, the administration's proposal also allows for unaffiliated entities to conduct online only sports wagering. Online only operators would need to be fully qualified and licensed by the Massachusetts Gaming Commission (MGC0 as a sports wagering licensee under the current process set forth by the Expanded Gaming Statute.
The proposal would utilise the existing regulatory structure for gaming licensing in Massachusetts, including enforcement powers of the MGC, the prohibition on wagering by anyone under 21 years of age and penalties for various violations.
"Expanding Massachusetts' developing gaming industry to include wagering on professional sports is an opportunity for Massachusetts to invest in local aid while remaining competitive with many other states pursuing similar regulations," said Governor Baker. "Our legislation puts forth a series of commonsense proposals to ensure potential licensees are thoroughly vetted and safeguards are in place to protect against problem gambling and illegal activity. We look forward to working with our colleagues in the Legislature to pass this bill into law."
"Over the last seven years, the Massachusetts gaming industry has grown into an economic driver for thousands of jobs associated with construction, hospitality and tourism," said Lt. Governor Polito. "The Massachusetts Gaming Commission has developed a comprehensive set of regulations and passing this bill into law will allow the proper oversight of the industry's next chapter in addition to providing critical support to the Commonwealth's cities and towns."
The administration's proposal would authorise the MGC to issue newly-created sport wagering licenses. A current gaming license would be required to operate an onsite sports wagering lounge. Such opportunities would be extended to a Category 1 licensee should one be approved for Region C in the future.
Additionally, holders of newly-created gaming licenses would be able to provide sports wagering online, or contract with an entity to provide the service. Online sports pool operators would need to be licensed as a gaming vendor and the agreement would need to be approved by the MGC.
The application fee for an initial license would be set at $100,000 under this proposal with the funds dedicated to supporting the MGC's administration of the application process. Once approved, an applicant will pay a licensing fee of not less than $500,000 that will need to be renewed every five years. In person sports wagering licensees would pay a tax rate of 10% and online wagering licensees would pay a rate of 12.5%. The revenue generated from renewals, in person and online wagering would exclusively go to the Gaming Local Aid Fund to finance local aid distributions, mirroring the current system for directing revenue from the Category 2 licensee. To level the playing field, a 12.5% tax rate would also be applied to daily fantasy sports contests which are currently untaxed. The administration anticipates this proposal would generate $35 million in revenue in the upcoming Fiscal Year 2020 that will benefit all 351 cities and towns in the Commonwealth.
The legislation calls on the MGC to promulgate necessary regulations to implement sports wagering, including protections for people placing wagers, a cashless system for sports wagering and a verification system to approve age and identity of potential online users. The MGC will also be asked to include the impact of sports wagering on individuals, businesses and the economy in its annual research report, in addition to annual assessments on non-category 1 or 2 licensees to help support compulsive gambling support programs.
Similar to the Commonwealth's current regulations governing daily fantasy sports, wagers would not be permitted on high school, collegiate or amateur events. Wagers would also not be permitted on esports.