By
Phil
- 16 December 2019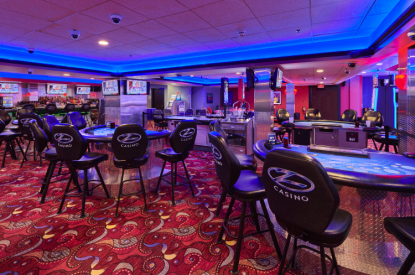 Maverick Gaming, an owner of regional gaming assets, has completed its purchase of CC Gaming, which include Z Casino in Black Hawk, CO; Grand Z Casino Hotel in Central City, CO; Johnny Z's Casino in Central City, CO; and the Z Stop Convenience Store and Gas in Golden, CO.
This acquisition will add over 1,500 slot machines, 20 table games and 119 hotel rooms to the Maverick portfolio. Black Hawk/Central City, Colorado is one of the top 15 gaming markets in the United States. Terms of the transaction were not disclosed.
Maverick Gaming was founded by two leading gaming industry veterans to be a best-in-class regional owner and operator of gaming assets in North America. With this new acquisition, Maverick Gaming now has a total of 3,200 slot machines, 350 table games and 1,330 hotel rooms across 26 properties in Nevada, Washington and now Colorado.
Eric Persson, the majority owner of Maverick and its affiliates said: "We are very excited to bring the Z Gaming properties into the Maverick Gaming portfolio. Given Denver's growing population of nearly three million people, with limited gaming distribution and a thriving economy, we are committed to invest in our new properties and add value to the Denver gaming market. This purchase gives Maverick Gaming sports betting in two states and we look forward to adding two more jurisdictions in the coming months, as well as, working hard to educate Washingtonians on the benefits that sports betting will bring to their state. With our management expertise we do not anticipate partnering with a third party provider."
Maverick funded this transaction primarily with cash on hand and financing from HG Vora Capital Management, a private investment firm. "HG Vora is an important financing partner for Maverick Gaming with deep experience in the gaming sector. We look forward to growing our portfolio over the near term with their partnership," Mr. Persson added.