By
Phil
- 10 February 2021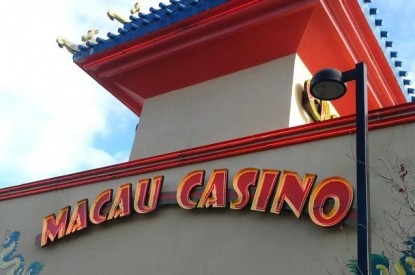 Maverick Gaming has announced it is in the process of moving their corporate headquarters to Kirkland, Washington, as a reflection of the company's ongoing and long-term investment in Washington State.
Previously located in Nevada, Maverick Gaming's new headquarters will be located at 12530 NE 144th St. and will support at least 50 jobs.
"As we all work together to build a pathway through the impacts of the pandemic, we welcome Maverick Gaming to Kirkland as a partner in supporting family-wage jobs in our state's regulated gaming industry," said Kirkland Mayor Penny Sweet. "In just a few years, Maverick Gaming has shown a commitment to Washington – whether it is through their Maverick Cares community giving program or because they embraced being the largest private-sector employer of Teamsters Local 117. I look forward to Maverick Gaming continuing to deepen its investment in Kirkland and across our state."
"I grew up in Hoquiam and am humbled and excited to be locating Maverick Gaming's headquarters in my home state," said Maverick Gaming CEO and co-founder Eric Persson. "Establishing our company's corporate headquarters in Kirkland is just one of the ways that our team is prioritizing local commitments as we expand our investment in Washington. Our team works every day to offer something safe, fun, and accessible for our guests, and to be good neighbors doing our share of supporting the people who live and work in the places we operate."
Kirkland-based Maverick Gaming employs approximately 2,000 teammates across the state, representing the largest private sector employer of Teamsters Local 117 and the only gaming company with a union workforce in Washington. On average, its properties generate $13m annually in local tax revenues. SB 5212, a bipartisan proposal to allow licensed card rooms and race tracks to offer regulated sports betting in Washington, was recently heard in the State Senate's Labor, Commerce & Tribal Affairs Committee. For Maverick, the ability to offer sports betting would create approximately 10 family wage jobs at each of its facilities licensed to allow this popular pastime and generate millions of dollars in new revenue for critical state services. A law passed in the 2019-2020 legislative session allows a tribal-only marketplace for sports betting, but Maverick Gaming continues to advocate for a system that can responsibly allow sports betting at a limited number of existing, already-regulated facilities like its cardrooms to create a new source of tax revenue, help combat the illicit marketplace for sports betting, and spur economic opportunity for all.
While large destination casino resorts and concert venues are widely recognised in Washington, Maverick Gaming properties are modest, neighbourhood options for a game or a bite to eat that is close to home. Despite their smaller size, fees paid to the Washington State Gambling Commission by non-tribal card rooms like Maverick's are part of what the agency relies on for enforcement of the rules and regulations. Maverick Gaming recently contributed $194,381 to the Evergreen Council on Problem Gambling as part of its commitment to prevent problem gambling