By
Phil
- 5 November 2018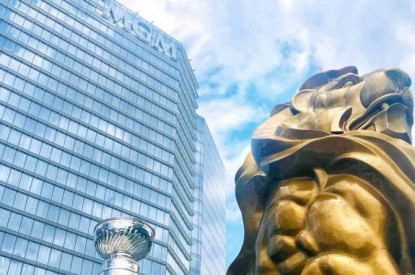 Reports out of New York are linking MGM Resorts with a possible merger with Caesars Entertainment to form a gaming colossus.
MGM has reportedly hired investment bank Morgan Stanley and law firm Weil, Gotshal & Manges to analyse the synergies and benefits of such a deal although no offer has been put on the table yet. It follows Caesars' rejection of a reverse takeover offer from Tilman Fertitta, owner of the Golden Nugget.
Caesars said the deal was 'not consistent with our plans to create and enhance shareholder value.'
A potential deal with MGM however is believed to being sought by activist hedge funds, who own around 25 per cent of Caesars.
These funds include Canyon Partners, which has a share in both of the Las Vegas operators. Some analysts believe that it was the driving force behind the departure of Caesars boss Mark Frissora, who announced last week he was resigning as of February 8. Chaney Sheffield, an ex-Morgan Stanley investment banker who is in charge of Canyon's gaming investments is believed to be driving the desire to create a super power in American gaming. Mr. Frissora is believed to have been against such a merger.
Executives at HG Vora Capital reportedly clashed with Caesars' executives over the $1.7bn decision to buy two horse racetrack casinos in Indiana
One source said to the New York post: "Everyone knows that without a CEO, Caesars is in play."
Another said: "The Caesars shareholders want something to happen. Frissora knows he can't ignore them."
A merged MGM and Caesars would control around half the hotel rooms in Las Vegas and Atlantic City which could raise competition concerns in both states.