By
Phil
- 11 June 2020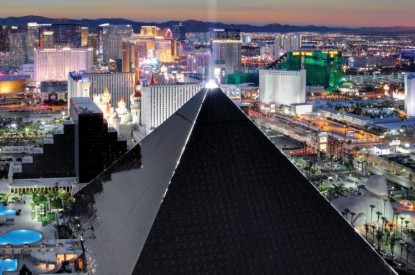 On the heels of reopening its first three Las Vegas properties, MGM Resorts International announced it will add several of its resorts in the weeks ahead. Luxor and The Shoppes at Mandalay Bay Place will reopen on June 25. They will be followed by ARIA, and Mandalay Bay, Four Seasons Las Vegas on July 1.
"It was exciting and emotional to see the energy in Las Vegas last week as we welcomed back our employees and reopened our doors to guests for the first time in months," said Bill Hornbuckle, MGM Resorts' Acting CEO and President. "Our guests are having a great time and are thrilled to be back in the city they love. We are eager to get more of our employees back to work and enhance the Las Vegas experience with additional resorts."
Luxor, Mandalay Bay, Four Seasons Las Vegas and ARIA join Bellagio, MGM Grand and New York-New York, which opened earlier this month and Excalibur which is expected to open on June 11.
Guests can take advantage of pool areas and fine dining with some amenities being limited at this time. MGM Resorts' comprehensive "Seven-Point Safety Plan" reflects a multi-layered set of protocols and procedures designed in conjunction with medical and scientific experts to mitigate the spread of the virus, protect customers and employees and rapidly respond to potential new cases.