By
Phil
- 17 August 2021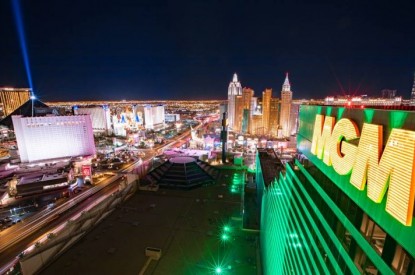 MGM Resorts has become the first US casino group to insist that all salaried employees must be vaccinated against COVID-19 as a condition of employment.
MGM has approximately 57,000 employees nationwide and said it is planning to hire several thousand additional workers.
MGM spokesman Brian Ahern said: "Our goal is to get as many people vaccinated as possible. We're continuing to explore a variety of ways to do that, including expanding vaccination requirements among our workforce. This is an incredibly complex situation and we're examining how expanded policies would potentially work and be implemented."
MGM CEO Bill Hornbuckle said: "I know that for some of you this may be an unwelcome development – a consideration that we did not take lightly when making this decision," Hornbuckle wrote. "However, as one of the largest and most trusted operators and employers in our industry, MGM Resorts is determined to do our part to curb the spread of the virus and help counter alarming trends in cases, hospitalizations and deaths. Vaccination is the most effective tool in doing so."
Nevada Governor Steve Sisolak said he was 'encouraged and thankful' to MGM Resorts for bringing in the new policy.
"I hope that more businesses require their front end staff and their back of house or whatnot to be vaccinated," he said. "It's the best way to keep everyone safe to stamp out this virus. We're running against the clock to do that."