By
Phil
- 31 July 2023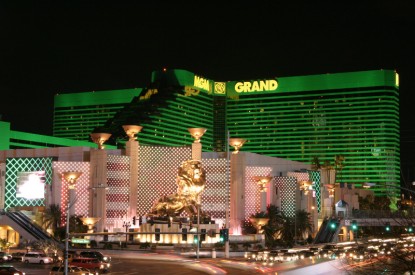 MGM Resorts International has appointed Daniel Yang as Chief Customer & Innovation Officer from Aristocrat Leisure Limited where he served as the company's Chief Strategy Officer responsible for driving corporate strategy, long-range planning, and corporate development.
In this newly constituted role, Yang will lead and advance the company's global consumer success strategy, with a focus on maximizing growth and profitability at the intersection of digital technology and the guest experience.
"Dan is a progressive, strategic thinker with a wealth of industry experience leveraging technology and digital strategies to enhance the guest experience in a truly meaningful and differentiating way," said Bill Hornbuckle, CEO & President of MGM Resorts International. "Dan's leadership will be instrumental as we continue to drive organic growth through sales, marketing, loyalty, and product development. We're excited to have him as a member of our leadership team."
Prior to working for Aristocrat, Yang held various strategy, general management and operating roles at Viacom (now Paramount). He was also CEO and cofounder of a mobile gaming startup and a strategy consultant for Booz Allen & Hamilton.
"I'm thrilled to be joining MGM Resorts as the company continues to accelerate its plan to create and deploy high impact digital products and services supporting the customer experience in multiple channels," said Yang. "The company and its leaders are driven to position MGM Resorts as the world's premier gaming entertainment company, and the destination of choice for all their customer segments. I'm excited to partner with my new MGM colleagues to achieve this outcome."