By
Phil
- 18 December 2014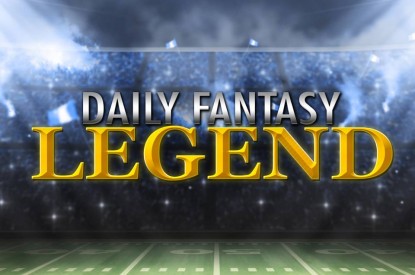 MGT Capital Investments has launched Daily Fantasy Legend, a Facebook-based fantasy sports game where players create teams of athletes from the rosters of major professional sports, and then compete in tournaments on a daily basis.
Daily fantasy sports for cash prizes is a rapidly growing online gaming experience, more than doubling in size between Q4 2013 and Q4 2014 according to published reports by industry leaders. Daily Fantasy Legend seeks to further capitalize on this popularity by reaching a vast new audience with proven monetization ideas.
The launch by MGT brings the proven success of MGT's fantasy sports model from real money to virtual currency. As a result, it dramatically widens the addressable audience of this gaming phenomenon to include those below 18 years of age, and those with an interest in playing but not ready to take out their credit card. The game is free to play and will be available to anyone aged 13 and up with a Facebook account.
Exciting features have been added for the Facebook platform as players can challenge friends, create leagues, rise up the leaderboard, and continually unlock ever more exciting contests. The average daily fantasy sports player exhibits a strong level of engagement, spending several hours each week drafting teams and monitoring contest standings. Top Facebook games in the sports category can top 10 million active users per month, roughly 20 times the largest daily fantasy sports sites. Daily Fantasy Legend plans to monetize the site by selling virtual currency to allow players to enter larger, higher stakes contests, and by serving traditional video ads.
"We are already the clear No. 3 in the space with our cash gaming offering, DraftDay.com, and have twice the variety of contest types as our competition. Merging this expert technology platform with the social power of Facebook opens new doors for potential partners and sponsorships, as well as allowing new players to experience our great technology and have some real fun," stated Robert Ladd, Chief Executive Officer of MGT.